At least fourteen dead after police fired on protesters in Kerbala
Police chief in the Shiite city denies that protesters have been killed by agent shots
HILLA (IRAK), 29 (Reuters / EP)
At least fourteen people have died and another 865 have been injured after security forces officers opened fire on protesters in the Shiite city of Kerbala, in central Iraq, according to Reuters, medical and medical officials told Reuters on Tuesday. Security services
In the city of Nasiriyah, in the south of the country, three protesters have been killed as a result of the serious injuries suffered by police charges against anti-government protests, according to medical officials.
The Kerbala Health Department has lowered the balance of the protests to 122 injured people, of which 66 are agents of the security forces. For his part, the Kerbala Police chief has denied in a statement that protesters have been killed by gunfire by security forces and has ensured that only one person has died in an incident unrelated to the protesters.
In addition, he has said that the images of security forces agents firing at demonstrators who have become viral on the Internet in recent hours are false and have been disseminated to "incite" protesters.
The Iraqis took the streets on Monday for the fourth consecutive day in a second wave of protests to denounce the corruption and mismanagement of the government led by the Iraqi Prime Minister, Adel Abdul Mahdi.
The balance of the protests since the mobilizations began on October 1 rises to 250 dead. A government investigation commission that investigated the first wave of protests concluded with a balance of 149 civilians killed by the excessive use of force by security forces and by the use of real ammunition against protesters.
In that report, the commission noted that more than 70 percent of the deaths were caused by head or chest shots and held the security forces responsible for the excessive use of force against protests. The first wave of protests suffered a two-week break before resuming on October 25.
The wave of mobilizations, driven by unease by the economic crisis and corruption, has emerged after almost two years of relative stability in Iraq, which was subjected from 2003 to 2017 to the presence of foreign troops, in addition to suffering a civil war and the subsequent the partial partial domination of its territory by the Islamic State terrorist group.
Security forces fired tear gas against college and university students who defied the prime minister's warning and joined the thousands of people who protested in Baghdad against the government.
In the images of these charges, the military is seen beating high school students with batons in two districts of Baghdad. The Ministry of Defense has condemned this incident in a statement and said that soldiers do not represent the Iraqi Army as a whole, although it has not clarified whether they will be sanctioned.
The popular Shiite cleric Moqtada al Sadr, who supports the largest parliamentary bloc and contributed to the formation of the coalition government led by Abdul Mahdi, called on Monday to hold early elections following the announcement of the government to impose a curfew in the capital from the country.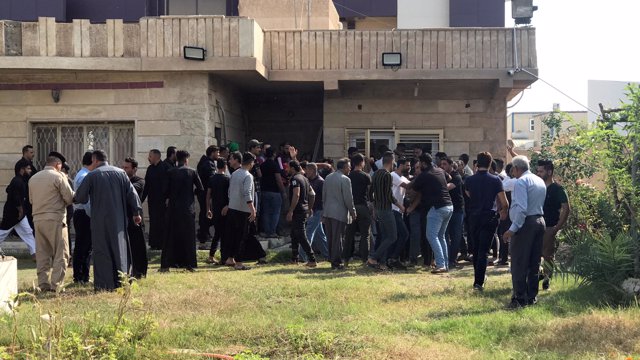 People wait at the exit of the medical center in Kerbala at the exit of the coffin of a protester who has died during the protests in the city – REUTERS / Abdullah Dhiaa al-Deen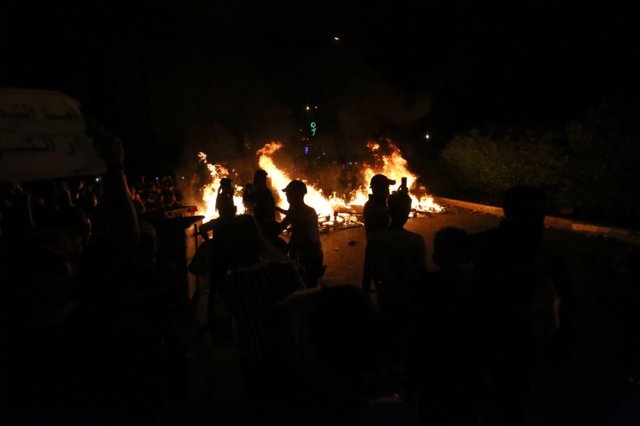 Protesters next to a street fire during the protests in Kerbala – REUTERS / Mohammed Al Saady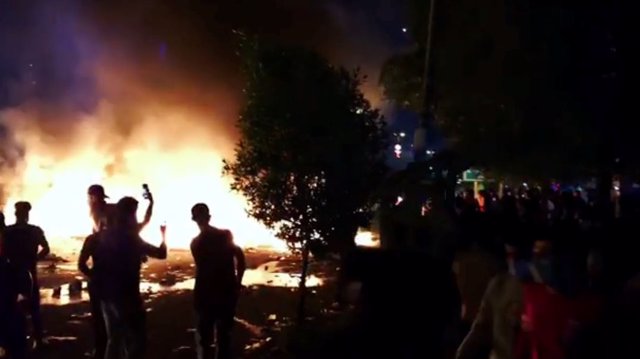 Protesters next to a street fire during the protests in Kerbala – REUTERS / Mohammed Al Saady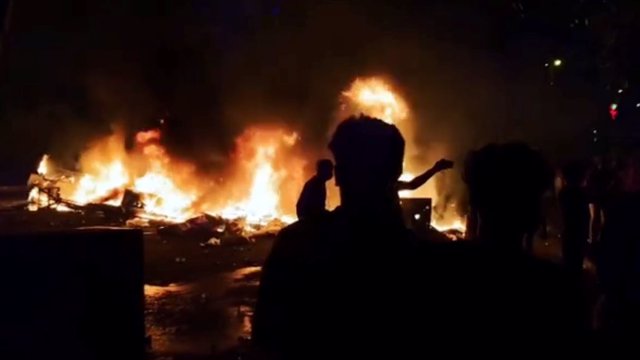 Protesters next to a street fire during the protests in Kerbala – REUTERS / Mohammed Al Saady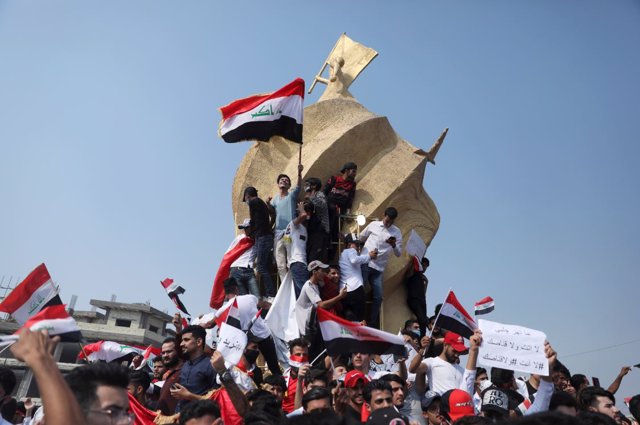 Protesters in Kerbala – REUTERS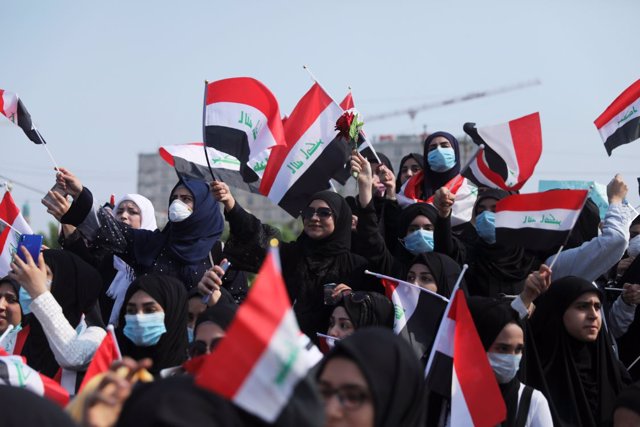 Protesters in Kerbala – REUTERS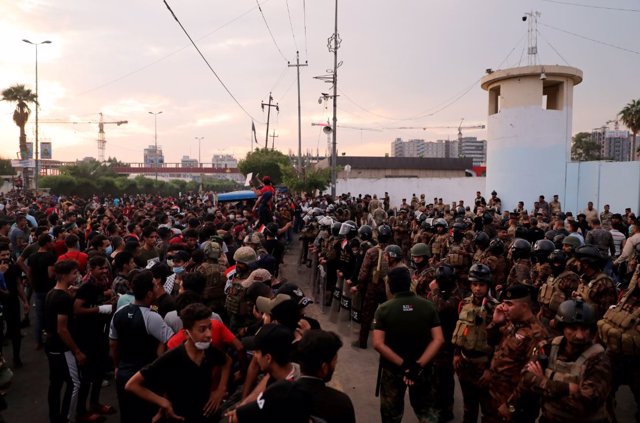 Protesters in Kerbala – REUTERS