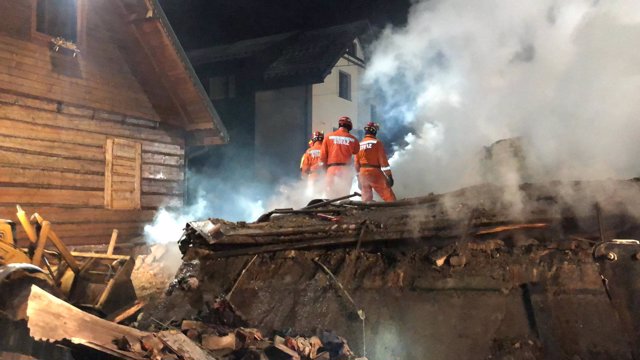 Firefighters work in the building, after the gas explosion, in the city of Szczyrk, Poland. – REUTERS
WARSAW, 5 (Reuters / EP)
At least five people have died this Thursday due to a gas explosion in a three-storey building in a residential complex in the Szczyrk ski resort in southern Poland, a police spokesman said.
The explosion has caused the building to collapse. After deflagration, rescue teams have found three adults and two children dead in the rubble. Up to eight people could be found in the collapsed building. Firefighters are looking for more people in the rubble, a police spokesman said.
About 50 police officers and about 100 firefighters have moved to the scene of the explosion, according to the Polish state-run television network TVP.