At least eight dead and 20 injured by the explosion of a car bomb in the Syrian province of Aleppo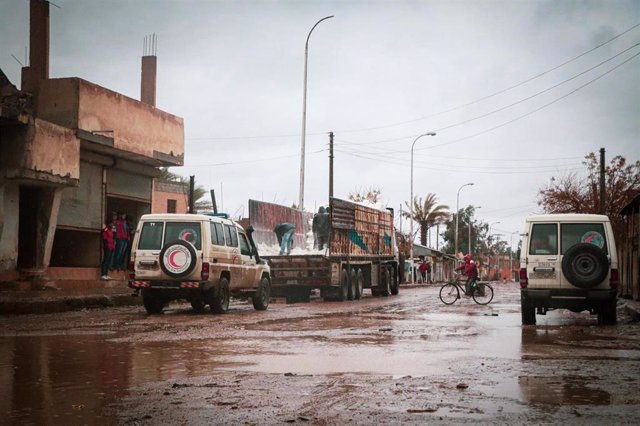 Syrian Red Crescent vehicles – MEDIA RED MOON SYRIA
MADRID, Jan. 26 (EUROPE PRESS) –
At least eight people have died and more than twenty have been injured by the explosion of a car bomb this Sunday in the Syrian city of Azaz, Aleppo province (in the north of the country).
"According to initial data, eight people died and more than 20 were injured in the explosion of a car bomb in front of a restaurant and a gas station in the city," according to local sources from the official Russian news agency RIA Novosti.
Aleppo remains one of the most violent scenarios of the civil war in which Syria has been immersed since March 2011 and confronts the Government against rebel and jihadist groups.
In fact, about 84,000 people have been displaced during the last nine days because of the resurgence of the Syrian Army offensive against the western part of the province, which is in the hands of rebel groups, according to the Syrian Observatory for Human Rights .
The bombings resumed on January 15, despite the ceasefire agreed in the area days before. The Observatory said on Wednesday that during this period almost 260 civilians have died or been injured.