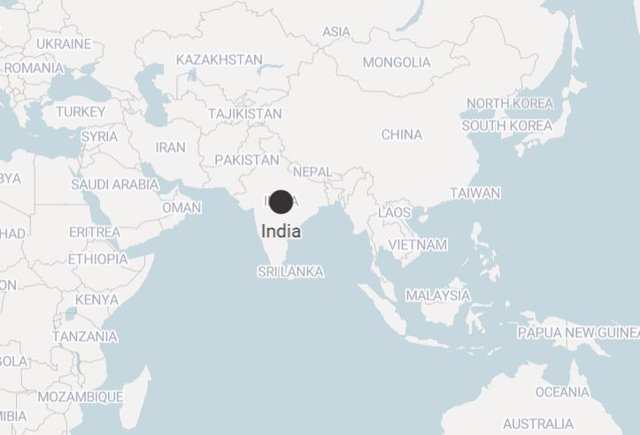 Image of India located on the map – EUROPA PRESS
MADRID, Dec. 2 (EUROPE PRESS) –
At least 15 people have died on Monday after a wall collapsed due to heavy rains in the state of Tamil Nadu, in southern India, as reported by the NDTV television network.
"A total of 15 people died when a wall collapsed in the morning (this Monday) because of heavy rains in a town in the state of Tamil Nadu," said the channel.
The authorities have launched a rescue operation to help those who are trapped under the rubble.
According to the forecasts, heavy rains will continue to hit the area throughout this Monday in various parts of Tamil Nadu and the town of Puducherry.
In addition, the schools will remain closed in several locations in that province, which has been severely affected by floods.