At least 9 killed by floods that ravage the Indonesian island of Sumatra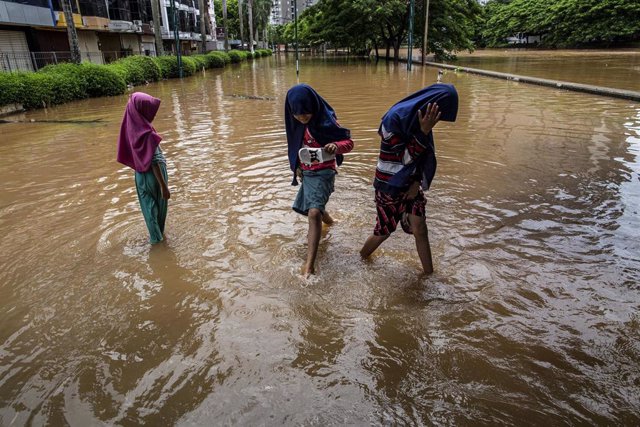 Three girls walk on the flooded streets of Jakarta after the rainfall that fell on the capital of Indonesia in early January 2020. – Donal Husni / ZUMA Wire / dpa
JAKARTA, Jan. 20 (DPA / EP) –
At least 9 people have died from the last floods that have occurred this weekend after the heavy and recent rainfall that has fallen on the province of Bengkulu and other areas of the island of Sumatra, the largest island in the Indonesian archipelago.
"This morning we found two more bodies, which brings the death toll to nine," said the head of the Provincial Search and Rescue Agency, Abdul Malik, who explained that at least one more person is still missing.
For its part, the Indonesian Meteorological Agency has warned that heavy rains are likely to continue in many parts of Indonesia, such as Java, Kalimantan, Sulawesi and Papua, throughout this week.
The agency has explained that there was a cyclonic circulation around the Karimata Strait, which separates the islands of Sumatra and Borneo, which caused more clouds to appear in some parts of western Indonesia.
They are not the first floods that occur in Indonesia since 2020 began, because during New Year and the following days in Jakarta and surrounding cities fell heavy rainfall that killed at least 70 people and forced displacement of more than 36,000 , according to official sources.
Indonesian meteorological authorities said that these rains were the most violent since 1866. Their virulence, they explained, was due to several factors, including the arrival of the monsoon and the high temperatures that came with the winds coming from the Indian Ocean and from the south of Java Island