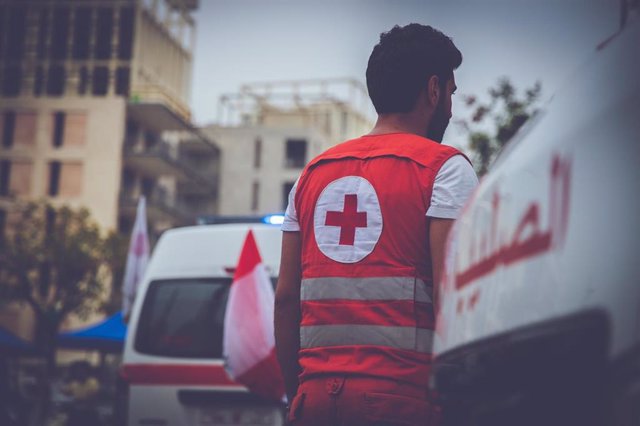 Sanitary of the Lebanese Red Cross – CRUZ ROJA LIBANESA
MADRID, Jan. 19 (EUROPE PRESS) –
At least 70 people have been injured in the middle of a new day of riots between protesters and police near the headquarters of the Lebanese Parliament in Beirut, as reported by the Lebanese Red Cross.
At least 70 injured on the second consecutive day of intense protests in Beirut, Lebanon
At least 30 people have had to be transferred to a hospital, while for another 40 it has been enough with the attention received by Red Cross staff. The organization has stressed that it has deployed a total of twelve teams in response to these incidents and has announced that it will send more staff.
The clashes have begun when protesters have tried to access Parliament and the Police have loaded and used water cannons and rubber balls. The protesters have thrown stones and pyrotechnic devices against the agents.
"No more peaceful protests. Our politicians continue to ignore our demands," one of the protesters told a Lebanese television, according to the German news agency DPA.
These protests are the culmination of a 'week of anger' against the authorities in the face of the political and economic crisis that the country has been going through for months and the stagnation of the talks for the formation of the new Executive. On Saturday more than 200 people were injured, according to the Red Cross report.