At least 31 soldiers and more than 80 militiamen killed in an attack against a military base in Niger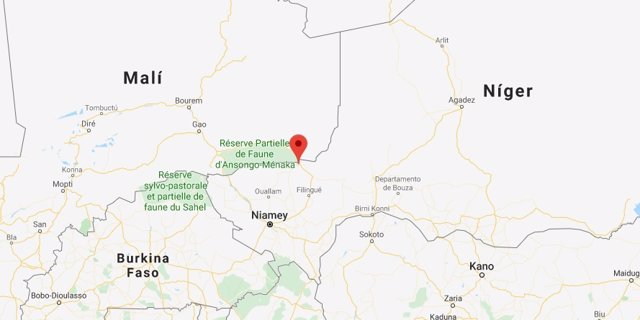 Chinagora, in Niger. – GOOGLE MAPS
NIAMEY, 10 (DPA / EP)
At least 31 soldiers from the Nigerian Army and more than 80 terrorist militiamen have died in an attack perpetrated against a military base in western Niger on Thursday night, according to the Ministry of Defense.
The assault has been directed against a military base located in the town of Chinagodrar, in western Niger and near the border with Mali. At first, the Ministry of Defense has reported 25 military dead but this Friday morning has raised the balance to 31 military dead.
The Ministry of Defense has assured that more than 80 militiamen have died in the assault and that several motorcycles have been destroyed, without providing more details about the consequences of the attack against this base in the west of the African country.
Islamist terrorist groups are especially active in western Niger, an area not far from the border with Mali and Burkina Faso. Some of the groups are linked to the Al Qaeda terrorist network while others are related to the Islamic State.
In December, Islamic State militiamen claimed responsibility for an attack on a military base in Inates, a town in western Niger, which resulted in 71 dead soldiers.