At least 30 injured due to a collision between a train and a truck in Japan
At least 30 injured due to a collision between a train and a truck in Japan – REUTERS
TOKYO, Sep. 5 (Reuters / EP) –
At least 30 people have been injured on Thursday after a collision between a high-speed train and a truck in the Japanese town of Yokohama.
"The sound of the breaking glass was incredible," a passenger told the state-run television network NHK. "By the time I knew what had happened I was already crushed," he added in relation to one of the main train lines that go to Tokyo, the capital of the country.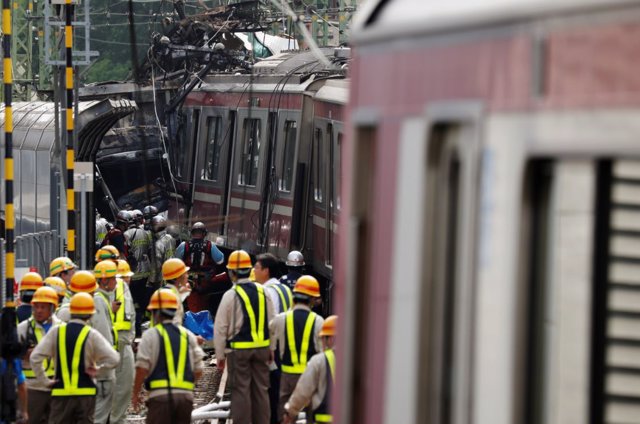 According to the aforementioned media, the driver of the truck has been seriously injured, while the wounds of the passengers and those of the driver seemed to be less serious.
The Ministry of Transportation has reported that it is investigating the causes of the accident. The Police, meanwhile, has confirmed the collision between the train and the vehicle.