At least 23 protesters have been arrested in Hong Kong during the latest protests on Christmas Day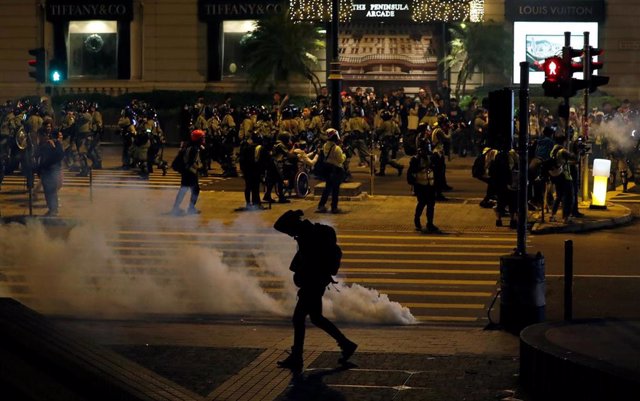 Protests against the Government on Christmas Eve in Hong Kong – REUTERS / TYRONE SIU
HONG KONG, Dec. 26 (DPA / EP) –
Hong Kong has dawned calmly on Thursday after new confrontations between protesters and the Police were lived, which resulted in some 23 people arrested, according to the authorities, in the latest protests held during Christmas Day.
Protesters have been arrested while demonstrating in small groups on Wednesday in several shopping centers in Hong Kong while singing slogans against the government, one day after the violent clashes with police officers in Mong Konk one of the most populous districts of the That was a British colony.
Police have used pepper spray against protesters after, according to the authorities, they have confronted the agents after notifying that they were carrying out unauthorized mobilizations and meetings.
On Tuesday, police also loaded with tear gas to disperse thousands of protesters who barricaded several roads, painted buildings and damaged a Starbucks chain cafeteria and an HSBC bank branch.
The Hospital Authority has reported that clashes on the night of Tuesday through Wednesday have resulted in 25 injured people, including a man who fell from the second to the first floor of a shopping center while trying to escape the Police and another who He fell from the roof of a restaurant.
Demonstrations against the Hong Kong Government began more than six months ago by the decision to push for a law that would have allowed the extradition of suspects to mainland China but then led to a broader movement in favor of democracy and against the dominance of Beijing