At least 21 dead after heavy floods ravaging several parts of Indonesia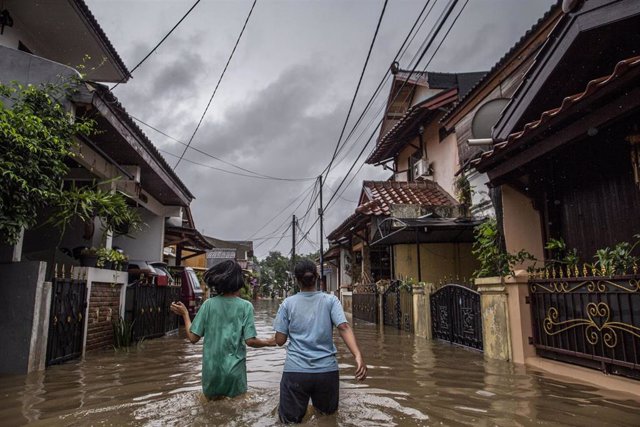 Two women walk through a flooded street after the heavy rains that have fallen in the capital of Indonesia during New Year's Eve. – Donal Husni / ZUMA Wire / dpa
MADRID, Jan. 2 (EUROPE PRESS) –
At least 21 people have died as a result of heavy floods that have ravaged Jakarta and other neighboring towns in the capital of Indonesia on the first day of the year.
Indonesian authorities have explained that some of the deaths have been caused by electrocution, after the water dropped during heavy rains flooded large areas of Jakarta, and some satellite cities.
Specifically, the Ministry of Social Affairs has detailed that of those 21 deaths that have been recorded so far, most have occurred in the city of Bogor, in the province of West Java.
It is one of the worst floods suffered by Indonesia in the last decade, with rains reaching 377 millimeters per day, as reported by the local newspaper 'The Jakarta Post'.
The local meteorological agency has explained that the intensity of the rains has been due to several factors, including the arrival of the monsoon and the high temperatures that came with the winds coming from the Indian Ocean and from the south of the island of Java.
The meteorological authorities have reported that heavy rains will continue to plague Jakarta until Saturday.