At least 137 paramilitary paramilitaries killed since the start of the Turkish invasion in Syria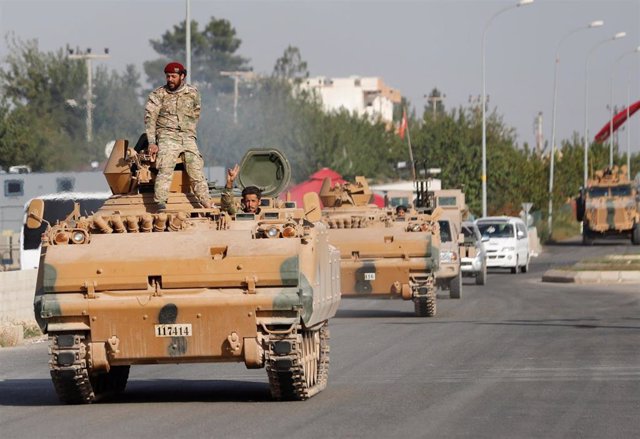 Members of the Syrian National Army in Ceylanpinar, Turkey – REUTERS / MURAD SEZER
MADRID, 2 Nov. –
The self-styled armed group Syrian National Army (ENS), an ally of Turkey, has reported the death of 137 of its members in fighting with the Syrian Democratic Forces (SDS) since the start of the last Turkish military operation on Syrian soil, which began on October 9.
The ENS leadership cited by the Turkish news agency has explained that 508 injured militiamen have also been counted. "The Turkish Army and the ENS continue their activities to preserve peace in the region," said the Turkish agency Anatolia.
Turkish President Recep Tayyip Erdogan said last Wednesday that ENS members have died alongside the Turkish military defending their homes. "This solidarity will lead us to victory," he said.
On October 9, Turkey launched a military offensive in northern Syria against the SDS, mostly composed of Kurdish militiamen that Ankara considers terrorists. Now the area is in relative calm after the ceasefire agreement on October 22, whereby the SDS commits not to penetrate the area less than 30 kilometers from the border.