Asylum seekers 'given inappropriate study bans'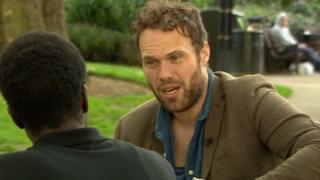 After the government was forced to apologise for declaring some of the so-called Windrush generation illegal immigrants, the Home Office is now reviewing the cases of asylum seekers affected by another aspect of its so-called "hostile environment" policy, who may have been inappropriately banned from studying.
Ibrahim – not his real name – received a letter four weeks ago from the Home Office telling him he was banned from further study.
It arrived two weeks before he was due to sit his English language exams.
As a 19-year-old asylum seeker from North Africa living in a foreign country and speaking a new language, he says his English classes – he was studying English for Speakers of Other Languages (ESOL) – had become a lifeline.
"Sometimes I cry. I even thought I would kill myself… this is one way I can make my life better but now they closed that one way", says Ibrahim, who came to England three years ago because he faced threats in his own country.
He is one of more than 50 asylum seekers Newsnight has been told about who may have had inappropriate study restrictions imposed upon them.
It is the result of rule changes introduced in January after the introduction of the government's "hostile environment" immigration policy.
"I've certainly heard of getting on for 100 cases," says Adam Hundt, a solicitor with Deighton Pierce Glynn. "I think it's quite clear that this will be affecting thousands of people."
Since the beginning of the year, asylum seekers who used to be classified as having been granted temporary admission have been placed on "immigration bail".
The change was introduced as part of the Immigration Act 2016 and it affects migrants lawfully in the UK but without leave to remain, like asylum seekers.
The government said it was only intended to be used on a case-by-case basis when proportionate – for example, when they want to know the whereabouts of an asylum seeker, they could specify a particular institution where they could study.
During the passage of the legislation, the government gave assurances that it did not intend to impose a blanket ban on asylum seekers accessing education.
But campaigners and immigration lawyers say that appears to have been what has happened.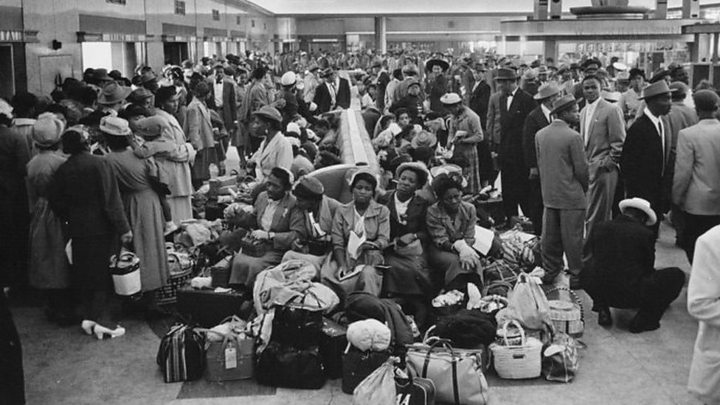 "We see about 50 asylum seekers a week on average at our advice drop-in and everybody that has come with a bail form has the restriction on study," says Becky Hellewell, a case worker with the charity St Augustine's Centre in Halifax.
Home Office staff are not the only group to have interpreted the guidance in this way.
The University of Leicester wrote to asylum seekers on its roll to update them that they were not permitted to use immigration bail conditions to study there.
But that should only have been the case if there was a restriction to study on their bail form – they should not have been prevented because they were on immigration bail.
A statement from the university said: "All email communications on this matter are in accordance with government guidance provided to all universities.
"We change and update our communications in accordance with guidance from the government."
Government 'to correct' mistakes
The consequences for asylum seekers caught breaching these conditions can be severe.
They are liable to prosecution and could be subject to a fine and/or six months in prison.
Earlier this week, the Home Office minister Baroness Williams clarified in the House of Lords that the new immigration provisions were not designed to prevent asylum seekers from studying.
"The Home Office is proactively looking to identify cases where this has been applied inappropriately and will apply a new bail notice to the individual," she told peers.
This clarification came too late for Ibrahim.
He had to take the Home Office to court in order to have his study ban lifted just a day before his exams.
He has now been issued with a new bail notice removing his study restriction.
"I think what we've seen with the implementation of immigration bail provisions is that it's different depending on what area you are in," says Kamena Dorling of the charity Coram, which works with vulnerable children and young people.
"It's not being applied in accordance with the guidance, nor is it being applied consistently."
The guidance that immigration officials were using has now been updated to say "anyone who claims asylum should not have a study condition applied to them… If there is any doubt over whether study should be restricted, no study condition should be applied".
The Home Office told Newsnight the study restrictions on immigration bail are not part of its "compliant environment" policy – the phrase preferred by the new Home Secretary Sajid Javid instead of "hostile environment".
A Home Office spokesperson said: "Immigration bail is a valuable tool which enables individuals who are liable to be detained to remain in the community, subject to certain conditions.
"The provisions are not designed to be used to prevent asylum seekers studying and we are proactively looking to identify cases where this may have happened so that we can correct it.
"We have also updated our guidance for staff so that they are absolutely clear when to apply restrictions and we are putting in place new safeguards, so that when the restriction is applied, it has to be approved by a senior officer. These steps will make sure such an issue does not arise in the future."