Asian markets plunge as Wall Street panic spreads
A wild day for US markets on Monday caused panic to spread. At one point, Japan's Nikkei 225 share benchmark plunged by 7.1%, but recovered some of the losses to close 4.7% down.
Wall Street's record-breaking loss also saw Hong Kong's Hang Seng index fall by 4.1%, with South Korea's Kospi losing 1.4%.
The slump means the Dow Jones has wiped out of all of its gains so far in 2018, following months of surges fuelled by optimism about the US economy, corporate earnings and the global outlook.
Many investors have been worried that creeping signs of higher inflation and interest rates could derail the market's record-setting rally.
A key jobs report on Friday – showing strong growth in the US labour market – appears to have been the catalyst for the rally to come to a halt, at a time when some observers have suggested a so-called correction might be due.
On Monday, the Dow had plunged by 1,175 points, or 4.6%, and although this was the index's biggest drop in terms of points, it had a larger percentage drop as recently as 2011.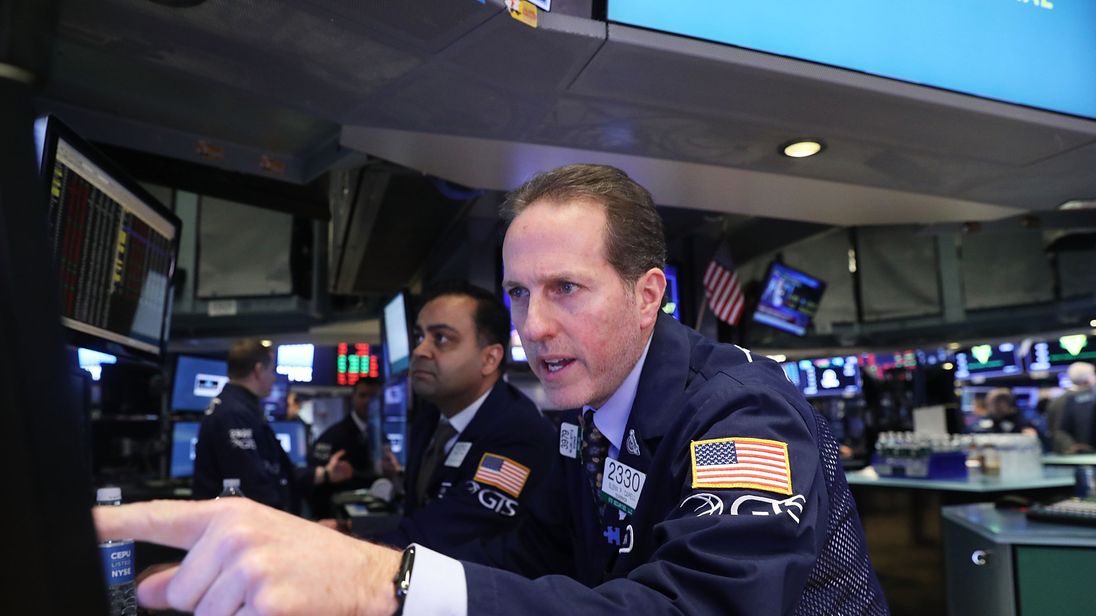 Some analysts see the declines as a return to volatility following a benign 2017.
But Naeem Aslam, chief markets analyst at Thinkmarkets, believed automated trades – which kick in to reflect sharp market movements – contributed to the steepest declines.
He said: "The regulators need to address this issue because a drop like this is worse than anything on the street, we are talking about real companies with revenue streams.
More from Hong Kong



Record highs on the stock market, but will it last?




British banker Rurik Jutting appeals life term for gruesome killings




British banker Rurik Jutting to appeal life sentence for torture and murder of two women




Typhoon Hato kills 12 and injures hundreds in China




Typhoon Hato shuts down Hong Kong with gusts of up to 129mph




Democracy campaigners jailed in Hong Kong
"The most interesting aspect was that we didn't see the mammoth move in gold and the reason for that is because it was the war of machines and this was not 1987- at least for now.
"The volatility index on the other hand exploded quickly and surpassed levels which we have not seen in years."