Ashraf Ghani heads the preliminary results of the Afghan presidential elections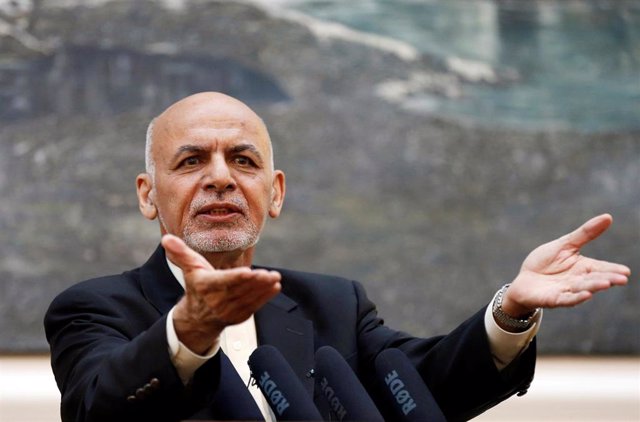 Afghan President Ashraf Ghani at a press conference in Kabul – REUTERS / MOHAMMAD ISMAIL – Archive
His rival and "prime minister," Abdulá Abdulá, denounces electoral fraud and accuses partisanship of the electoral commission
The current president of Afghanistan, Ashraf Ghani, heads the preliminary results of the controversial Afghan presidential elections with 50.64 percent of the vote, according to data that the Independent Electoral Commission has released this Sunday, after weeks of postponements between multiple complaints of alleged electoral fraud.
At the head of these complaints is the direct rival and current chief executive, Abdulá Abdulá, who has boycotted the talks with the commission several times by denouncing the inability of the body to elucidate the origin of 300,000 allegedly irregular or falsified votes.
According to the results of this Sunday, Abdulá would obtain 39.52 percent of the votes, too far away from Ghani who, if the data were confirmed, would obtain the direct victory in these elections, without the need for a second round .
However, the commission has not confirmed when it will publish the official results pending the deadline that is now open to file new complaints.
In any case, Abdulá has already denounced immediately the results of this Sunday, which he has again described as "fraudulent." As he has done in previous weeks, he has also accused the electoral commission of violating his independent character and deliberately favoring Ghani to revalidate his mandate, according to a statement from his party, Stability and Convergence, collected by Tolo News.
The third position, already at a great distance with the rest of the candidates, is the former warlord Gulbudin Hemaktayar, with 3.85 percent of the vote. None of the remaining ten candidates exceeds two percent of the votes.