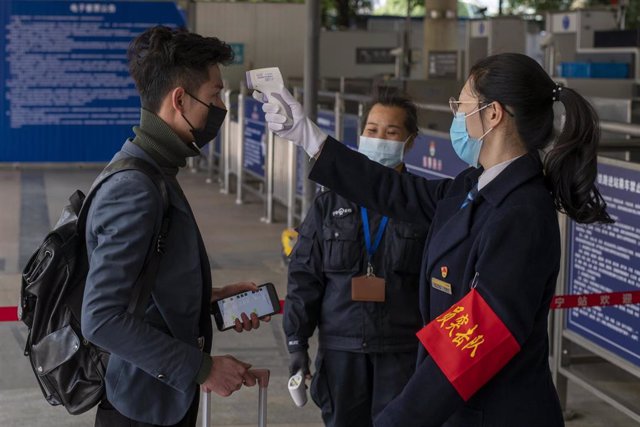 Railway station personnel take a traveler's temperature. – Dave Tacon
BEIJING, Jan. 29 (Xinhua / EP) –
The Chinese Health Commission has reported that those killed by the outbreak of the new coronavirus in the country have risen to 132 on Tuesday, while a total of 5,974 are already affected in 31 Chinese provinces.
This Tuesday there have been 26 new deaths due to the virus, 25 of them in the province of Hubei, where the city of Wuhan is located, epicenter of the coronavirus, and one in the province of Henan. Also, on Tuesday, 1,459 new cases of coronavirus have been recorded and 3,248 new cases are suspected, including one in Tibet. Hubei has registered 840 new cases on Tuesday.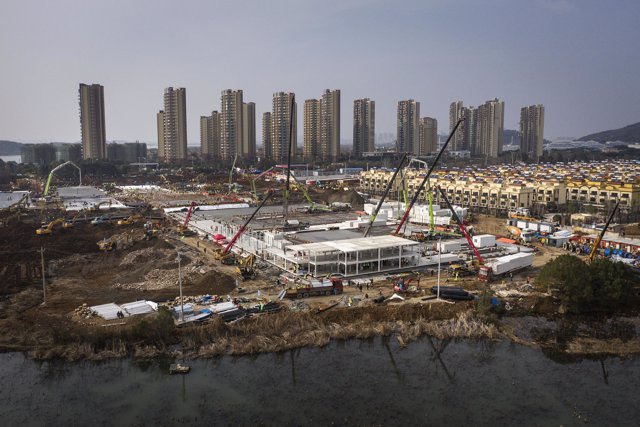 The construction of the two new hospitals in Wuhan continues at an accelerated pace – GETTY
Of the people affected, 1,239 remain in critical condition and it is suspected that another 9,239 people might be infected by the virus. On the other hand, 146 patients who were hospitalized have been discharged. However, the report of the Chinese Health Commission has added that 263 people are "seriously ill."
On the other hand, a total of 65,537 people who have had close contact with affected people have been recognized and, of them, 1,604 who were under medical observation have been discharged. However, 69,990 people are still monitored.
Finally, there are currently eight cases in Hong Kong and Taiwan and seven in Macao. Although China is the epicenter of the outbreak and the most affected country, the coronavirus has already spread to other countries in Southeast Asia and cases have also been detected in Europe and America.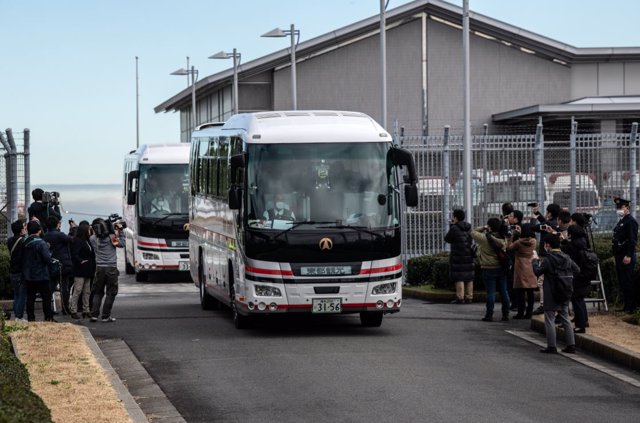 Japan begins repatriating citizens in Wuhan – GETTY
Common signs of infection include respiratory symptoms, fever, cough, and breathing difficulties. In more severe cases, the infection can cause pneumonia, severe acute respiratory syndrome, kidney failure and even death.
In 2003, more than 600 people died worldwide (349 in China) due to SARS or acute respiratory syndrome, which left 5,327 affected in nine months.