Arrested man who had entrenched himself in a museum in southeastern France
Police on Wednesday arrested the man who had entrenched himself early in the morning inside an archeological museum in the town of Saint-Raphaël, in southeastern France , as reported by the television network gala BFM.
The individual entrenched himself within the cultural center after accessing around 8.00 a.m. and after they appeared on the museum's facade painted with threatening expressions in Arabic. According to a first translation, one of the graffiti warned that the museum would become "hell."
The man has been arrested by agents of the elite tactical unit of the French National Police RAID after he refused to speak with the security forces. The police operation that has allowed the arrest has not caused injuries. The suspect has not yet been identified , according to the gala television network.
At first, the newspaper 'Le Figaro' has indicated that inside the museum there would be one or two people entrenched . Saint-Raphaël is a town that belongs to the department of Var, in the southeast of France.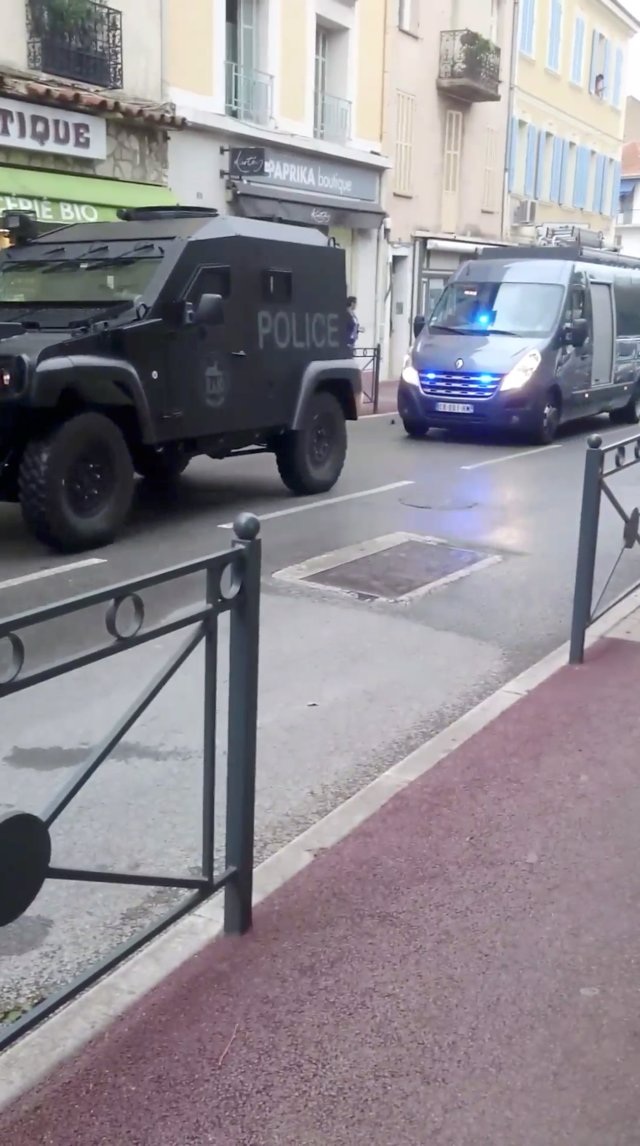 Police arrives near Musee Archeologique in Saint-Raphael, France October 23, 2019 in this screen grab taken from a social media video – Reuters