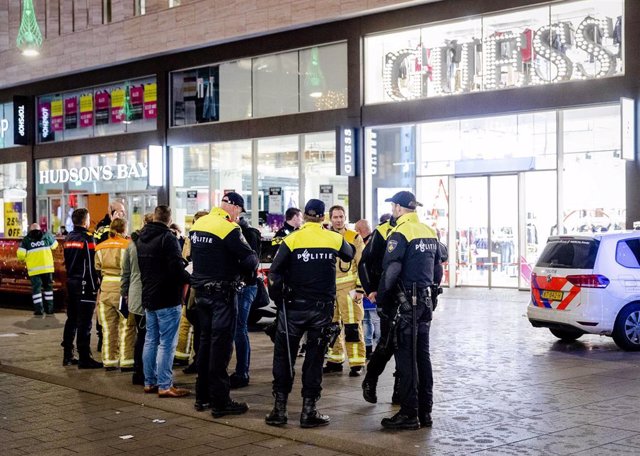 Policemen in the center of The Hague – Sem Van Der Wal / ANP / dpa
BRUSSELS, Nov. 30 (EUROPE PRESS) –
Dutch police have arrested a 35-year-old individual for his alleged involvement in the stabbing suffered by three teenagers on Friday in the central shopping street of Grote Marktstraat in The Hague.
The individual, who did not have a stable address, has been transferred to a police station for questioning, the Dutch capital's police reported in a statement collected by the local press.
At the moment the Police have not pointed to any specific reason for this attack: "the specific nature of this incident is not clear at this time." He has also revealed that the victims, two girls of 15 years and a boy of 13, did not know each other. All three were discharged overnight.
The authorities have requested the collaboration of the public, in particular of anyone who witnessed what happened on Friday afternoon in that commercial area, very busy due to the promotions of 'Black Friday'.