Arrest warrant in Japan against Ghosn's wife for alleged perjury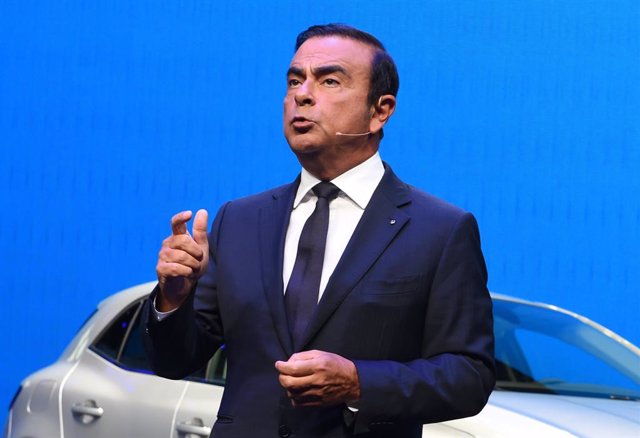 Carlos Ghosn, former president of Nissan – Uwe Zucchi / dpa – Archive
TOKYO, Jan. 7 (EUROPE PRESS) –
Tokyo prosecutors have secured an arrest warrant against the woman Carlos Ghosn, the former Nissan president arrested in Japan and who escaped to Lebanon in late 2019, for alleged perjury, according to Kyodo news agency.
The Prosecutor's investigation team has indicated that Ghosn's wife, Carole, would have made false testimony when she appeared as a witness before the Tokyo District Court last April. The woman would be with the businessman currently in Lebanon.
On the other hand, the Tokyo District Court has decided to waive the bond of 1.5 billion yen (about 12.36 million euros) deposited before it by Ghosn, after he has violated the conditions of his probation and fled the country without permission.
The sum, which would be the largest bond to date in Japan, will now swell the state coffers, according to Kiodo, who cites official sources.
Ghosn, who escaped on December 30 from Japan, where he is accused of several financial crimes, has assured that neither his wife nor anyone else in his family helped him in this escape, which he said he managed "alone." "I organized only my departure. My family did not play any role," he said in a statement published Friday.
The former president of Nissan-Renault-Mitsubishi, of French, Lebanese and Brazilian nationality, was arrested in November 2018 for hiding part of his income and for transferring the losses of his personal investments to the automobile company. He was on bail since April 2019 and his trial was scheduled for April 2020.
On December 30, he fled Japan to Lebanon on a private plane. Ghosn would have gone out hidden in the box of a musical instrument taking advantage of the Christmas party held at his home in Tokyo.
The Lebanese Prosecutor's Office has already received a red alert from Interpol requesting the arrest of the tycoon, while the French government has already suggested that he will not extradite him if he arrives in France. Initially, his trial was scheduled to start next April.