Armed men kidnap and execute seven people in downtown Burkina Faso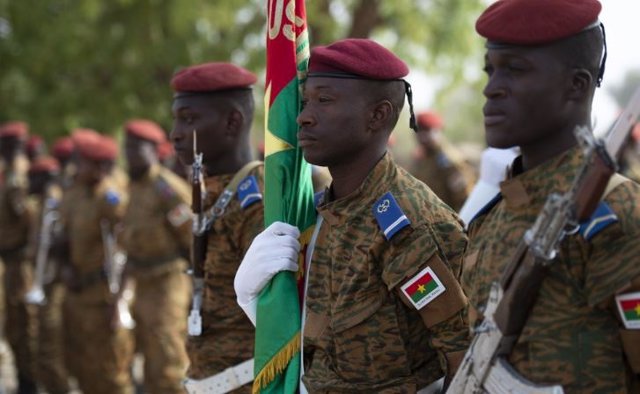 Military of Burkina Faso – US AFRICA COMMAND
MADRID, Jan. 20 (EUROPE PRESS) –
Armed men kidnapped and executed seven people on Saturday after an attack on the Burkish village of Rofiniga, located in the center of the African country, security sources have confirmed.
The assailants stormed the town and fired shots before kidnapping seven people, later executed. The attackers also set fire to the local school.
In addition, two soldiers were injured on Sunday because of a bomb blast as a patrol passed through the town of Donkou, in northern Burkina Faso, as the local Infowakat news portal has collected.
These events take place in the midst of the jihadist attacks in the African country. During the day on Friday, five soldiers died due to the explosion of a bomb as their vehicle passed near Arbinda (north).
Burkina Faso has been registering in recent months an increasing activity of jihadist groups. Ansarul Islam, an indigenous terrorist group, operates in the country, as well as the Group for the Support of Islam and Muslims (JNIM), a jihadist organization that brings together four others, including Al Qaeda in the Islamic Maghreb (AQMI) and Al Murabitún, and to a lesser extent Islamic State in the Great Sahara (ISGS).
In addition, inter-community violence has intensified, which primarily confronts pastoralists with farmers and has caused the displacement of thousands of people.
The bourgeois president, Roch Marc Christian Kaboré, asked citizens in December "not to give in" to the jihadist terrorism of which the country is being victim, while being convinced of the "victory over the forces of evil."
In this regard, the leaders of France and the countries that make up the G5 of the Sahel – Burkina Faso, Chad, Mali, Mauritania and Niger – announced last week their willingness to strengthen their military cooperation in the face of increased jihadist attacks in the Sahel, after a summit held in the French city of Pau.
As reported in early January by the UN special representative for the Sahel, Mohamed Ibn Chambas, in recent months the region has experienced "a devastating increase in terrorist attacks against civil and military objectives."
In Burkina Faso, Mali and Niger in 2019 there were more than 4,000 dead, a figure that quintupled the 770 that left the actions of the terrorist groups in 2016, according to Ibn Chambas. Thus, he also drew attention to the fact that "the geographical focus" is moving eastward, "increasingly threatening the coastal countries of West Africa."