Armed forces 'lacking 800 pilots and 2,400 engineers'
In all, more than 8,200 regulars are needed to bridge what the National Audit Office (NAO) describes as the "largest gap in a decade".
As of January, the country's full-time military was operating at 5.7% below target, according to the NAO.
Around 2,400 more engineers are needed, most of them as weapons engineers in the Royal Navy, 700 intelligence analysts and 800 pilots – especially in the RAF.
The NAO also identified 102 trades where there are not enough trained regulars to cover operational tasks without cancelling leave or training.
Problem areas include engineering, intelligence, logistics, pilots, communications and medical.
The NAO report criticised the Ministry of Defence's reliance on young recruits in lower ranks to develop and be trained over time.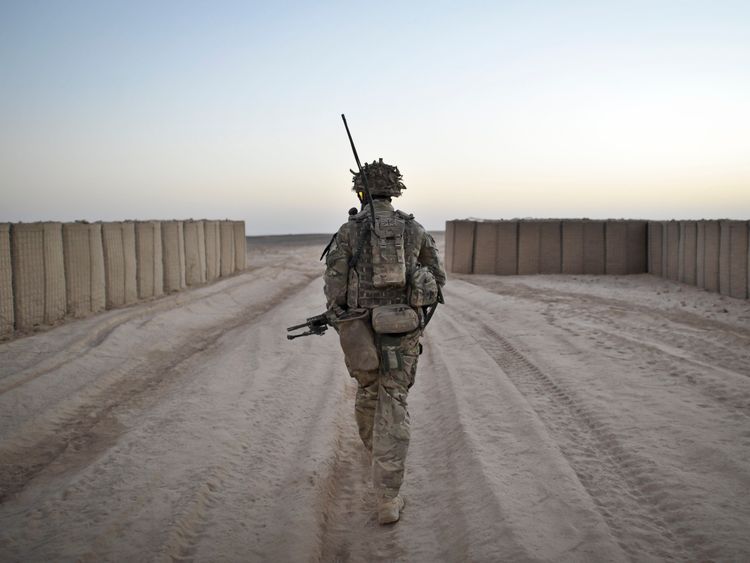 This has not closed the gaps quickly enough, the NAO said, adding that a 24% shortfall in the number of regular recruits between 2016 and 2017 had worsened the situation.
Meanwhile, the percentage of those leaving the armed forces voluntarily has increased from 3.8% a year in March 2010 to 5.6% in December 2017.
But new demands, such as the increasing risk of cyber and electronic attacks, will "add to the pressure to increase capability in some trades that already have shortfalls" the report added.
Meg Hillier, chairwoman of the Public Accounts Committee, said: "In these uncertain times, it is more critical than ever that Britain has a well-staffed armed forces with the technical know-how to handle threats to national security.
"But the NAO report shows that the armed forces are woefully below compliment, especially in crucial areas like intelligence and engineering."
Ms Hillier said: "Without more innovative methods to attract and retain staff, the UK risks continuing with big gaps in capability and overstretching already hard working and crucial service personnel," she said.
NAO chief Sir Amyas Morse said: "The department needs to fundamentally change its approach to develop skilled personnel and address the long-established shortfalls that persist."
An MoD Spokesman said recruiting and retaining talent was a "top priority" and there were many schemes to attract and keep skilled personnel.
"The military has enough personnel to meet all its operational requirements, including being active on 25 operations in 30 countries throughout the world," he said.
"In the past year we have recruited over 13,000 people into the armed forces."