Arce asks for "unity" of the MAS in the face of the elections in Bolivia and demands "recognition" for Choquehuanca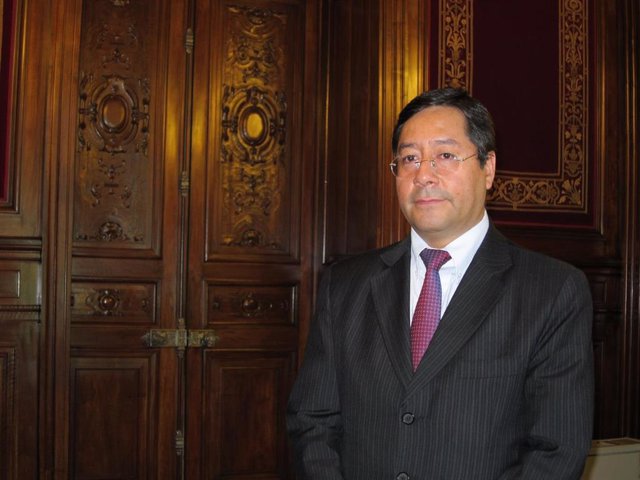 The former Minister of Economy of Bolivia Luis Arce – EUROPA PRESS – Archive
MADRID, Jan. 21 (EUROPE PRESS) –
Luis Arce, the candidate for the presidency of Bolivia for the party of former president Evo Morales, Movement to Socialism (MAS), has called on Monday "unity" to the political force in the face of the elections scheduled for May 3 and has claimed "recognition" for his formula partner, David Choquehuanca.
"The most important thing is the unity of the political instrument, which will guarantee that this process continues," said Arce in his first press conference as a candidate, held in Buenos Aires, Argentina.
The former Minister of Economy of Morales has acknowledged that the electoral process facing Bolivia after the elections of October 20, which caused a political crisis in the Andean nation, "will not be easy," so he has asked organizations social who question his candidacy "unity" to get ahead in the elections, as collected by the local newspaper 'El Debe'.
In this context, he has defended the election of Choquehuanca, former Foreign Minister, as a candidate for vice president. "Choquehuanca has been the minister with whom we have best taken during all these years in which we had to be ministers and accompany President Evo Morales," explained Arce.
He has also asked to recognize the candidate for vice president "as one of the great indigenous leaders who have our instrument, which has the ideology and capacity." "Together we will build and fulfill the challenge that the political instrument is giving us," he has settled.
Morales, MAS campaign manager, announced on Sunday the candidacy of Arce and Choquehuanca after a meeting in Buenos Aires with leaders of related social movements.
The former president stressed that Arce guarantees the growth of the national economy and Choquehuanca the unity of the indigenous peasant movement, maintaining the countryside-city policy.
Arce Catacora was one of the prominent ministers of the Governments of Evo Morales. Born in La Paz on September 28, 1963, he graduated as a graduate in Economics from the Universidad Mayor de San Andrés (UMSA) and obtained a Master in Economic Sciences (MSc in Economics) from the University of Warwick.
He was appointed Minister of Finance in 2006, during the first Morales Government. In 2009 he was appointed Minister of Economy and Public Finance.
In June 2017, he had to leave the position provisionally and recovered it 18 months later. His last management at the head of this ministry was from January to December of the year 2019.
Choquehuanca was also born in La Paz on May 7, 1961. He is an Aymara politician who was important during the Morales Government years, since for eleven years (2006-2017) he was Minister of Foreign Affairs.
Prior to the MAS Government, Choquehuanca was a well-known union leader and noted for his support to the organizations of the peasant movement, especially to the Single Trade Union Confederation of Peasants of Bolivia (CSUTCB).