Anger after dog dies in plane's overhead locker
The dog had been brought on board the United Airlines flight in a small carrier designed to fit under a seat but the lady carrying it was reportedly told to put it in the locker.
Passengers said they heard the dog barking during the flight from Houston to New York on Monday night.
But they didn't know the dog had died until the plane landed at LaGuardia Airport, around three and a half hours later.
In a statement, United described the death as a "tragic accident that should never have occurred, as pets should never be placed in the overhead bin".
Passenger Maggie Gremminger wrote on Twitter after the flight: "It was clearly a dog and while the customers was adamant about leaving it under the set, the attendant pushed her to (put the dog in the overhead locker).
"At the end of the flight, the woman found her dog, deceased.
"She sat in the airplane aisle on the floor crying and all of surrounding passengers were utterly stunned."
Ms Gremminger added: "I am disgusted and traumatised."
The woman, Catelina Robledo, had also been travelling with her daughter, Sophia Ceballos, 11.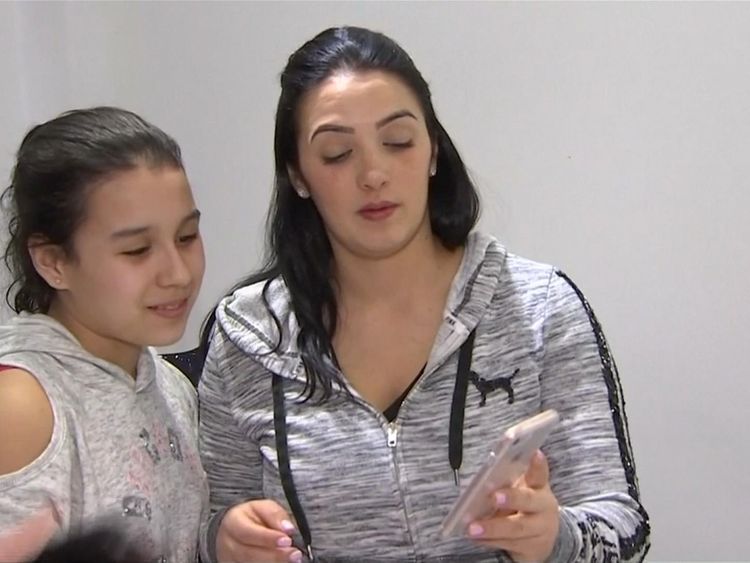 Sophia said they had been told the dog would be in the way before it was put in the locker and the attendant "closed it like it was a bag".
She said that, after the flight landed, her mother had got up and got the bag. "She took him out and she's like 'Kokito, Kokito wake up!'"
United spokesman Charles Hobart said the flight attendant had told the dog's owner to put the pet carrier in the overhead locker because it was partly obstructing the aisle.
He said it was unclear why the carrier was not placed under a seat.
United's own policy on pets in cabins states that an animal's cabin "must fit completely under the seat in front of the customer and remain there at all times".
More from US



Sacked Rex Tillerson urges staff to stay in posts after Trump 'disagreements'




Trump claims California is 'begging' for see-through border wall as he views prototypes




Mike Pompeo: What you need to know about the new US Secretary of State




Diplomat: US Dems must get their s*** together




Charles Manson grandson wins battle over cult leader's body




Trump blocks $117bn Qualcomm takeover citing national security
The airline is investigating the incident but the dog owner and her two children had had their flights refunded, along with the fee they had paid to bring their pet on board, Mr Hobart added.
Eighteen animals died while being transported on United last year, against six cases on other US carriers combined, according to Department of Transportation figures.