Áñez appeals to the unity and reconciliation of Bolivians at Christmas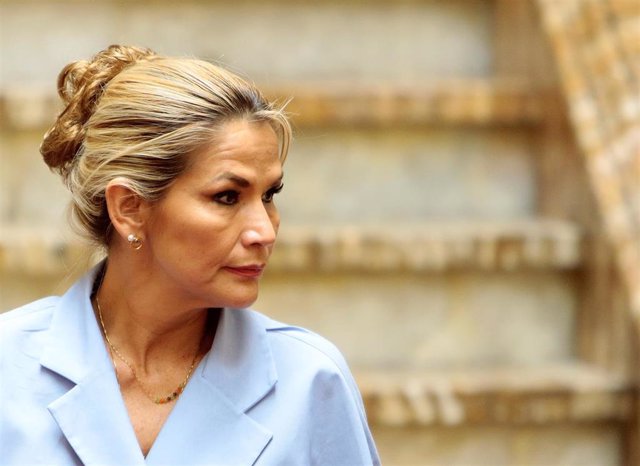 The self-proclaimed interim president of Bolivia, Jeanine Áñez – REUTERS / MANUEL CLAURE
MADRID, Dec. 25 (EUROPE PRESS) –
The interim president of Bolivia, Jeanine Áñez, has appealed to the unity, reconciliation and peace of Bolivians at Christmas, according to the newspaper 'La Razón'.
"A message of unity, a message of reconciliation, a message of peace and a message of love for all Bolivians and Bolivians. My greatest wish for all is to have a merry Christmas," said Áñez from the Bolivian city of Santa Cruz. .
The self-proclaimed president of Bolivia has also expressed her desire that next year be of "much prosperity and hope" in the country, as well as "much peace." "I think we need it," he stressed.
For his part, former Bolivian president Evo Morales said in an interview with Reuters from Buenos Aires, that he plans to return to his country before next Christmas and has stressed that he is helping his party (MAS) prepare for the next elections .
"For security reasons I could not detail all the plan we have to return to Bolivia. You have to go back to your country, and you cannot understand; the de facto government is not transitional," he told Reuters.
"If I were to transition, I would not start changing economic policies, social programs, I should only guarantee elections," he added.
The political crisis in Bolivia broke out after the presidential elections of October 20, in which the now former president Evo Morales proclaimed his victory but the opposition denounced a "gigantic fraud."
The Organization of American States (OAS) has concluded in its final report that in the elections there was "malicious manipulation" and "partiality", as well as "serious irregularities", such as "lack of protection of the minutes" and the loss of "sensitive material."
Morales resigned on November 10 and fled to Mexico. Jeanine Áñez, second vice president of the Senate, proclaimed herself interim president to fill the power vacuum left by the former president and the resignation of other senior officials.
Bolivia is now preparing to celebrate new ones in which neither Morales nor his vice president, Álvaro García Linera, will be able to participate, according to the agreement to which his party, the Movement To Socialism (MAS), and the Government of Áñez have arrived in Congress .