ANC moves to 'sack' Zuma as South Africa President
The move, which does not force Mr Zuma to stand down but makes it clear he does not have his party's support, came at the end of a 13-hour meeting of its National Executive Committee.
It followed days of negotiation between the country's President and the ANC president Cyril Ramaphosa.
A source told the Reuters news agency: "We decided to recall Zuma. He hasn't been told yet. Cyril went to speak with him.
"The discussions were tense and difficult on whether to recall Zuma."
South Africa's state broadcaster SABC reported that it had spoken to sources who said Ramaphosa had met Zuma to on pass the message that the NEC had given him 48 hours to resign as head of state.
Eyewitness News reported that Mr Zuma was told he could avoid a recall if he resigned earlier on Monday.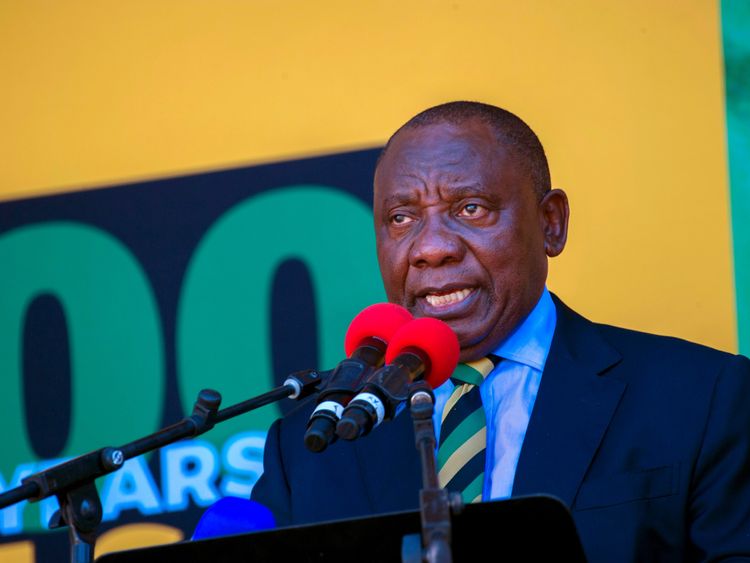 But the news group added that the President told ANC officials: "Do what you want to do."
It is understood that he refused to stand down, paving the way for the ANC NEC vote.
If Mr Zuma refuses to go, it is thought highly likely that his party will seek a vote of no confidence in the President.
If the vote is carried in parliament, he will be impeached says The South African.
No official announcement has been made but sources have been briefing local media.
The presidency of the 75-year-old has been overshadowed by allegations of corruption.
The tenure of his second term officially runs until mid-2019.
More from South Africa



President Jacob Zuma's resignation date will be announced soon, senior official says




South African president Jacob Zuma's speech postponed amid pressure to quit




ANC considers Zuma's future amid protests in Johannesburg




Katie Hopkins collapses after 'taking ketamine' in South Africa




Cape Town drought hurts key tourism industry




Hundreds of workers trapped underground in South African gold mine
He had come to power in 2009 shortly after he also engineered the departure of his predecessor Thabo Mbeki.
The ANC wants Mr Zuma to be replaced by Mr Ramaphosa, who won a vote to lead his party in December.