An Iraqi militia ask for volunteers for "martyrdom" in the fight against the US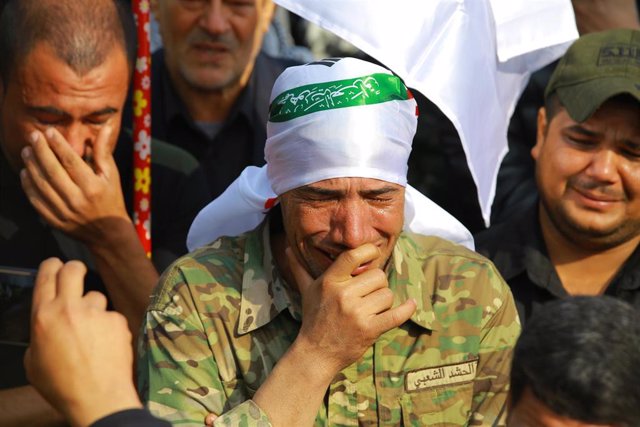 Funeral of Soleimani in Baghdad – AMEER AL MOHMMEDAW / DPA / AMEER AL MOHMMEDAW
MADRID, Jan. 4 (EUROPE PRESS) –
The Iraqi paramilitary group Kataib Hezbollah has launched a petition to capture volunteers for "martyrdom" in actions against the "occupying" US military forces in Iraq in retaliation for the latest US attacks.
"I want the option to be given to those who want martyrdom in an operation against the aggressors," said a leader of the Kataib Hezbollah group, Abu Ali al Askari in a message posted on Twitter and picked up by the Iranian news agency Fars. "I would be honored to offer myself as the first volunteer and, Allah willing, I will be the first martyr," he warned.
Iranian General Qasem Soleimaini and the deputy head of the Popular Mobilization Forces of Iraq, Abu Mahdi al Muhandis, were killed along with eight others in a US Army MQ-9 Reaper drone attack near Baghdad International Airport.
Soleimani was a fundamental figure to understand the presence of Iran in the main conflicts of the region and the executing arm of the policy of the supreme leader of the Islamic Republic, Ali Khamenei. Ayatollah has recognized that it is a "bitter loss" for Tehran and has promised "revenge."