An appeals court authorizes Trump to use military funds to build the wall with Mexico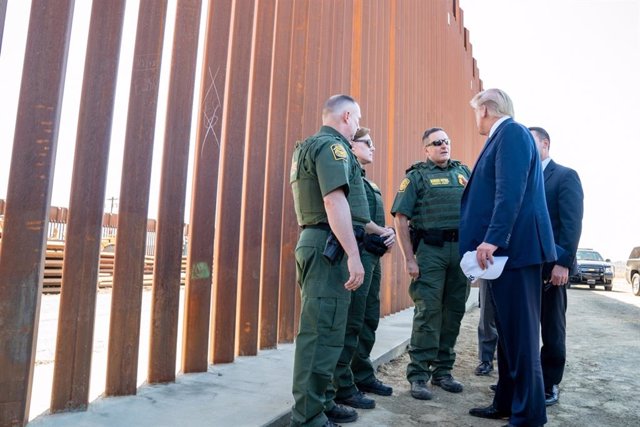 Donald Trump's visit to the border with Mexico – WH / Contact – Archive
MADRID, Jan. 9 (EUROPE PRESS) –
An appeals court has authorized the federal government of the United States to make use of funds from the Department of Defense to build the wall claimed by the president, Donald Trump, on the border with Mexico, in a resolution that the White House has already rushed to qualify as "victory."
The Court of Appeals for the Fifth Circuit has ruled on one of the many judicial fronts open against Trump, which has encountered political and legal obstacles when it comes to financing its controversial wall, one of its great promises before the 2016 elections .
Specifically, the court has endorsed the order given in September 2018 by Defense Secretary Mark Esper, who authorized the diversion of $ 3.6 billion for said infrastructure. The money is independent of another battery of funds previously authorized by the Supreme Court, according to the CNN chain.
Trump has celebrated on Twitter the last sentence, thanks to which you can build "one of the main sections of the wall that is so needed in the southern border." "The entire wall is already under construction or ready to begin!", The president has proclaimed.
The White House has also applauded in a statement the lifting of the "illegitimate" moratorium imposed by a lower court, insofar as it gives rise to a "vital" infrastructure. The Presidency has considered it a "victory of the rule of law" and has appealed to "border security."