An adviser to Jamenei says that the 'agreement of the century' means Trump's "political suicide"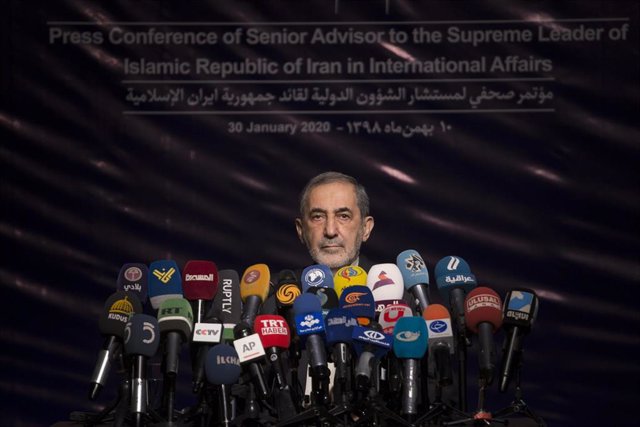 Ali Akbar Velayati, advisor to the supreme leader of Iran, Ayatollah Ali Khamenei – Rouzbeh Fouladi / ZUMA Wire / dpa
MADRID, Feb. 7 (EUROPE PRESS) –
An advisor to the supreme leader of Iran, Ayatollah Ali Khamenei, described Friday the 'agreement of the century', the US peace proposal for the Israeli-Palestinian conflict, as a "political suicide" by the president of the North American country, Donald Trump.
Ali Akbar Velayati has indicated that the plan seeks to "occupy Palestine step by step" to achieve the "strategic objective of the United States and the West," according to Iran's IRNA news agency.
Velayati's words have arrived two days after Jamenei said that the 'agreement of the century' "will die before Trump dies" and stress that the proposal is "stupid", "a sign of evil" and "negative for themselves From the beginning".
"It is stupid to sit down (to hold meetings), spend money, invite, create anger and unveil a plan that is destined to fail," he said, before criticizing that the United States "has negotiated with the Zionists (in reference to Israel) what belongs to the Palestinians. "
He also noted that "the arrogant powers have tried to make Palestine forgotten, but their efforts have achieved the opposite and have rekindled the Palestinian issue." "Now the world talks about Palestine and the rights of its oppressed people," he said.
Khamenei also asked that the support of "a few and traitorous Arab heads of state" be ignored, which he called "incompetent" and accused of "not having the respect of his own nation."
"They will try to deepen their plot with bribes, weapons and temptations. What is the remedy? The firm resistance of the Palestinian nation and the groups to expel the Zionist enemy and the United States through jihad," he argued.
"All Muslim nations and the world of Islam must support them," he said, before stressing that "Palestinian armed organizations will continue to stand and continue to resist."
In this regard, the Iranian supreme leader said that Tehran "considers its duty to support the Palestinians" and added that "it will do so in every possible way."
The so-called 'agreement of the century' points to Jerusalem as the "indivisible" capital of Israel, which would retain control of the Jewish colonies and the Jordan Valley, while Palestine would have its capital in an area of ​​East Jerusalem located outside the security barrier installed by Israel.
In response to its presentation, the president of the Palestinian Authority, Mahmoud Abbas, described the proposal as "the slap of the century" and stressed that it is destined to end "in the garbage dump of History."
For his part, the Prime Minister of Israel, Benjamin Netanyahu, stressed that the proposal "is the best agreement" that the Palestinians can achieve, who have asked them to accept the 'agreement of the century'.