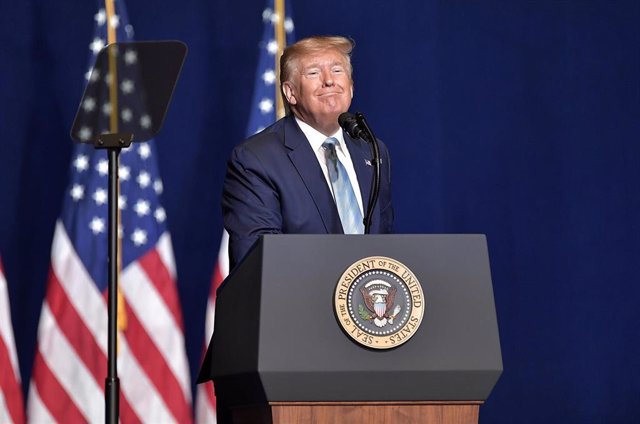 United States President Donald Trump – Michael Laughlin
MADRID, Jan. 6 (EUROPE PRESS) –
The NGO Amnesty International has demanded that the president of the United States, Donald Trump, immediately recant his threat to bomb historical places in Iran for considering these attacks as constituting a war crime.
Amnesty reminds Trump that any attack on Iran's cultural heritage would constitute a war crime
"Any deliberate attack on civilian objects including religious sites or cultural heritage is a violation of international law and involves war crimes," the organization said through its Twitter account.
"President Trump must retract his threat against Iran and publicly express his commitment to international law," the organization added.
Trump said in a series of messages on Twitter that the United States has identified 52 Iranian targets, "some of them of a very high standard and important to Iran and Iranian culture," and that these "will be hit very fast and very hard" in case of conflict
War laws prohibit deliberate attacks against civilian targets that are not used for military purposes and provide that those who order or execute these attacks are responsible for war crimes.
"Trump's threat to attack Iranian cultural heritage demonstrates his callous disregard for international law," said Human Rights Watch humanitarian organization Andrea Prasow.