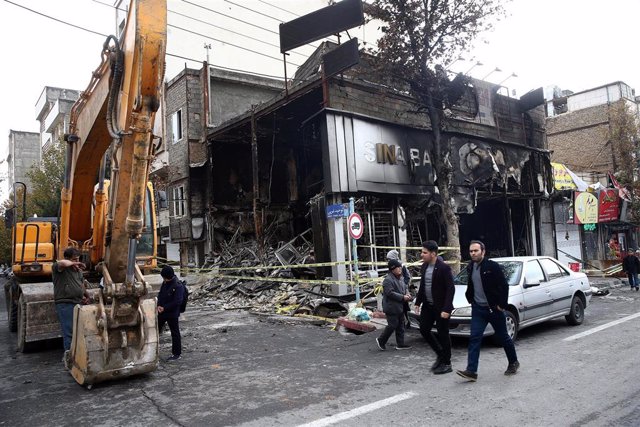 Shattering in Tehran after protests against the Iranian government over rising fuel prices – VIA REUTERS / WANA NEWS AGENCY
MADRID, Dec. 2 (EUROPE PRESS) –
The death toll due to the repression of recent protests in Iran against rising fuel prices has risen to more than 200, as reported by the non-governmental organization Amnesty International on Monday.
The NGO has indicated that, according to "credible reports received by the organization," the death toll is 208, although it has warned that "the actual figure is probably higher."
He also indicated that dozens of deaths took place in the town of Shahriar, located in the province of Tehran and that it has become one of the cities with the highest number of deaths in the framework of the protests.
"This alarming death toll is a new approval that Iranian security forces staged a horrible massacre that left at least 208 dead in less than a week," said Philip Luther, an Amnesty researcher for the Middle East and North Africa.
The Iranian authorities called on November 20 "invented" the balance that Amnesty had provided about deaths in the protests, which was then 106 dead. Local media have reported about the deaths of about a dozen people.
Frustration has been on the rise in Iran over the continuing devaluation of the currency and the rise in commodity prices such as bread, rice and other food since the United States decided to reactivate the sanctions against Tehran after abandoning the nuclear pact in 2018 .