Police and animal control experts had to drag the giant reptile out of the pool in Florida.
Homeowner Patricia Carver said her husband woke her up when he heard strange noises coming at their home in Calusa Lakes.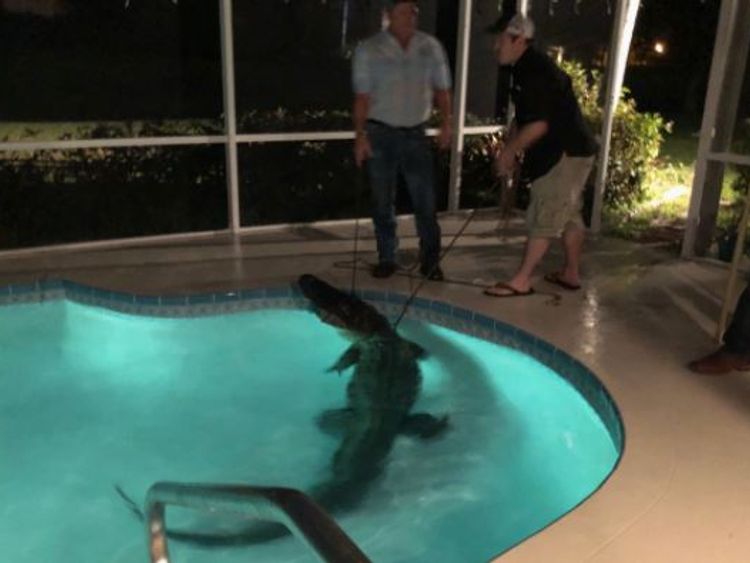 She said: "He opened the curtain and saw the head of a gator and said, call 911, call 911!'
"I felt a little apprehensive but we could see he really wasn't moving."
Officers from the Sarasota County Sheriff's Office attended the scene and live tweeted the rescue effort, posting the first picture of the alligator being lit up by the pool's light.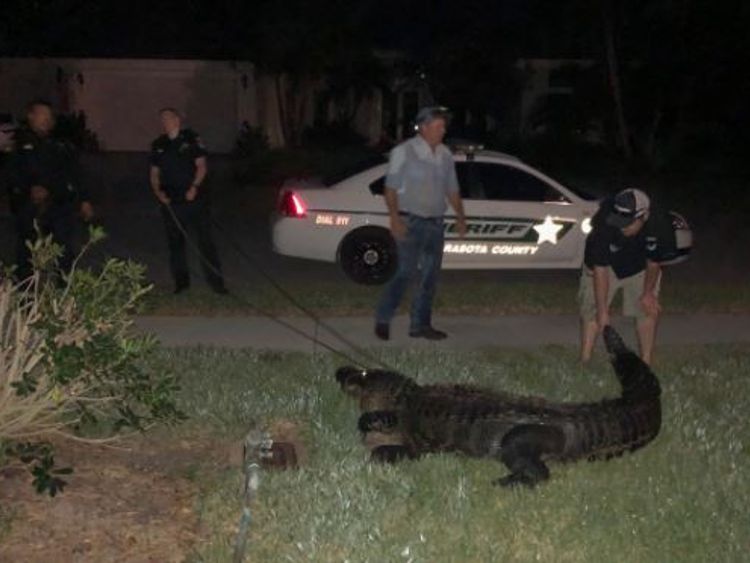 Animal rescuers were called in and dragged the beast by the neck to get it out of the pool.
Ms Carver believes the low water levels in local lagoons may have allowed the alligator to get into her pool.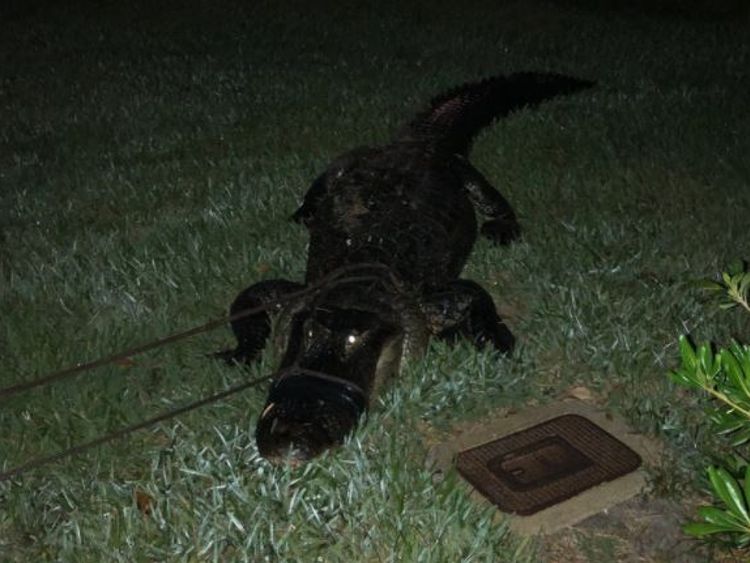 She said the only damage to her property was to the porch door as the alligator was being removed.
It has been an animal-dominated Easter weekend for the Sarasota County Sheriff's Office – officers also found a large abandoned white rabbit.
If the gator didn't do it for ya, not to fret – we're hoppin with excitement this wknd. Animal Svcs Officers found this guy Friday in SRQ. While we wait to find his owner, pls think twice before giving a 🐰 to the kids this wknd. Pets aren't short-term commitments. #HappyEasterpic.twitter.com/CN0PZFOIgK

— SarasotaSheriff (@SarasotaSheriff) 31 March 2018
They tweeted: "If the gator didn't do it for ya, not to fret – we're hoppin with excitement this wknd. Animals Svcs Officers found this guy. "
They urged people to think twice before giving bunnies as presents, adding: "Pets aren't short-term commitments."