Alert of 17 new cases related to viral outbreak in China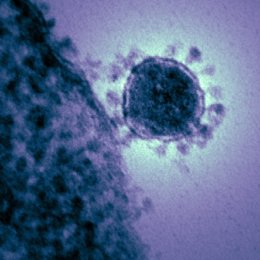 File image of a coronavirus. – US NATIONAL HEALTH INSTITUTE – Archive
So far, two people have died and eight are in critical condition
WUHAN, Jan. 19 (Xinhua / EP) –
Local health authorities in China have warned this Sunday of 17 new cases of pneumonia in the town of Wuhan related to the viral outbreak of unknown origin that has developed in the country.
Of the new infected patients, 12 are men and five are women, between the ages of 30 and 79, and of which three of them are in critical condition.
Those affected had symptoms of fever and cough before Monday, according to the Wuhan Health Commission. Most of them, except for two people who had larger symptoms, have been taken to the city hospital for treatment.
Thus, investigations into these new 17 cases are underway and the closest contacts are being investigated, as confirmed by the authorities, who have added that the search area will continue to be expanded, identifying suspicious cases and conducting tests.
Until Friday, there were records of a total of 62 cases of this coronavirus in Wuhan, for which two people have died so far, eight are in critical condition and 19 have been discharged from hospitals.
This outbreak is similar to the cause of Severe Acute Respiratory Syndrome or SARS that broke out in southern China 18 years ago and killed 800 people worldwide, but the Health Commission of the town of Wuhan, Hubei Province and epicenter of the outbreak, is still completing the genetic study of this strain.