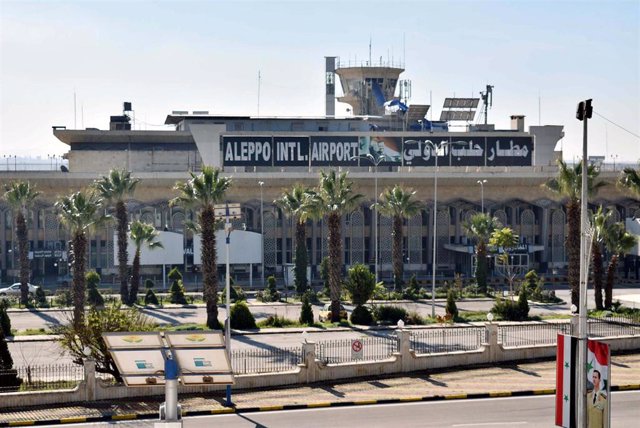 Main entrance of Aleppo airport – Ahmad Salameh / SANA / dpa
MADRID, Feb. 19 (EUROPE PRESS) –
Aleppo airport, the second city of Syria, has resumed its activity on Wednesday after eight years of closure with the landing of a plane of the Syrian state airline that has flown from Damascus, the capital of the country.
"The fact that Aleppo airport is operating again and receiving national, and then international flights, is a great victory thanks to the sacrifices of the Army and the firmness of the people," said Transport Minister Ali Hammud, according to reports the state agency SANA.
Syrian government forces regained control of all of Aleppo from rebel groups opposed to Bashar al Assad in December 2016, including the airport, but the attempt to reopen it in 2017 had to be postponed since the insurgents attacked it with artillery .
Last week, the Syrian Army announced that Aleppo is a totally safe city, which has now allowed the airport to reopen. For its part, the Ministry of Transportation had announced this week that Aleppo International Airport was again operational and ready to receive flights.
The SANA agency has published several photos of the first plane that has flown from Damascus to Aleppo, as well as of the people who have made the first flight in eight years between the two main cities of the country.
A Syrian government source cited by the DPA agency has indicated that even Syrian, Iranian and Russian airlines are expected to fly mainly. In this regard, the Ministry of Transportation has indicated that flights from Cairo are planned in the coming days. The airport has a capacity of 1.7 million passengers per year.