Alberto Fern á ndez's campaign gives winner to the candidate 'Kirchner' with better numbers than in the STEP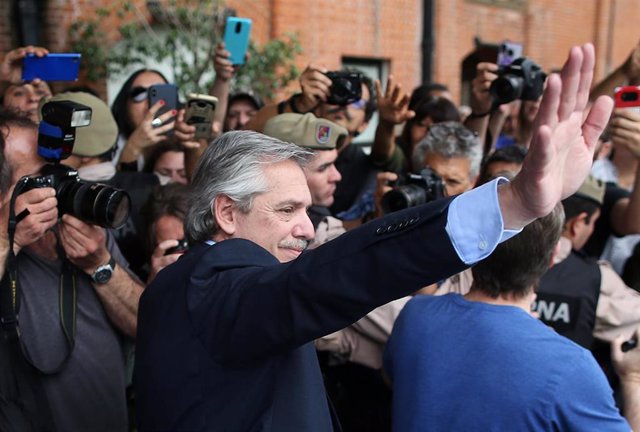 The candidate 'Kirchner' Alberto Fernández – REUTERS / AGUSTIN MARCARIAN
BUENOS AIRES, Oct. 27 (EUROPE PRESS) –
The campaign team of Alberto Fernández, the 'Kirchnerist' candidate for the presidential elections that have been held this Sunday in Argentina, has assured that he has obtained a better result than in the Primary, Open, Simultaneous and Mandatory (STEP) of last month August, in which the current president, Mauricio Macri, was imposed.
"We are improving our electoral performance of the primary election both nationally and provincially," said Santiago Cafiero, Fernández's chief advisor, in statements to the press from the headquarters of the Frente de Todos.
"The difference with respect to the PASO is going to widen," added another spokesperson for the Frente de Todos in a subsequent appearance. "We can tell you that we have a strong result throughout the country," he stressed.
In the PASS of August 11, the Front of All of Fernandez obtained 47.79 percent of the votes, while the official alliance Together for Change, led by Macri, remained at 31.8 percent.
In Argentina, the electoral law prohibits giving figures on electoral results until the publication of official data, which is expected at 9:00 p.m. (1:00 p.m. Spanish peninsular time).
Polls on voting intention pointed to Fernandez as the winner, although some even ruled out a second round, directly giving the victory to the candidate 'Kirchner' on October 27.