Al Assad celebrates the recent advances of the Army as a "prelude to the absolute defeat" of the rebels in Syria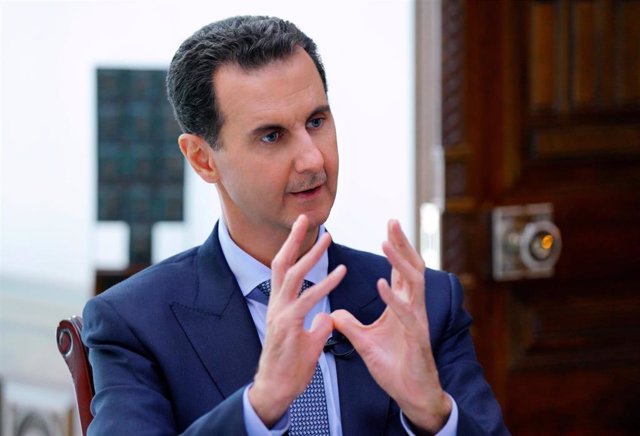 Syrian President Bashar al Assad – – / SANA / dpa – Archive
MADRID, Feb. 17 (EUROPE PRESS) –
The Syrian president, Bashar al Assad, appeared on Monday on Syrian public television to celebrate the latest advances of the Army in its offensive against rebel militias in northern Syria, "prelude to the absolute defeat" of the insurgents.
"Now we live a moment of happiness, but we must remember that these moments have only been possible after years of suffering, pain in the heart and sadness for the loss of loved ones who have given their lives for the life and happiness of others" , he said, according to the official news agency, SANA.
"We are fully aware that this liberation does not mean the end of the war, nor the failure of the plot, the disappearance of terrorism or the surrender of the enemies, but it certainly means that we have rubbed their noses against dust as a prelude to their defeat. absolute, "he added.
For Al Assad, "it also means that we should not relax." "Rather we must prepare for the next battles, the battle to liberate the provinces of Aleppo and Idlib that will continue despite the empty noise coming from the north," in reference to Turkey's military intervention in Syrian territory.
The Syrian president has dedicated these victories to the "tens of thousands of martyrs" and thanked the help of "our brothers, friends and allies who have been shoulder to shoulder with the Army on the ground and have been guardian eagles in the heavens", a reference to Iran, Hezbollah and Russian air support.
"The battle will continue to free the entire Syrian soil, crush terrorism and achieve stability," the Syrian president said.
While congratulating "the people of Aleppo" for "the victory of your will," he has anticipated that the most important battle is ahead, "the battle to build Aleppo." Thus, he stressed that "this type of resistance (…) is what will lift Aleppo from the ashes of war and restore its position of natural leadership in the economy of Syria."