Al Assad asks Russia to collaborate against the Turkish "occupation" of northern Syria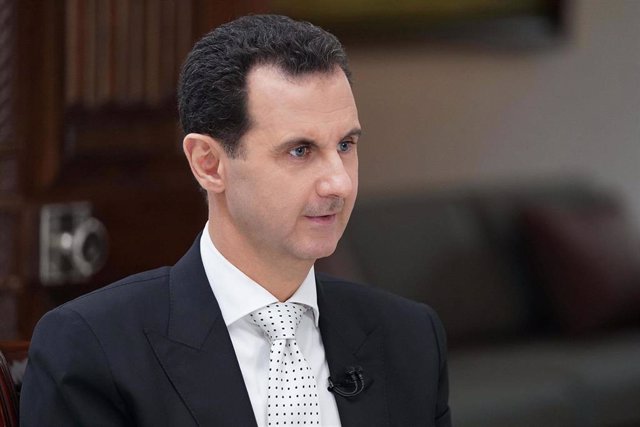 Bashar al Assad – – / SANA / DPA / – – Archive
MADRID, Oct. 19 (EUROPE PRESS) –
The president of Syria, Bashar al Assad, has asked a Russian delegation that the Kremlin act to prevent the "occupation" of northern Syria that involves the military offensive launched by Turkey against Kurdish militias on the border.
Al Assad, in conversation with the special envoy of the Russian president for Syria, Alexander Lavrentiev, and with the Russian Deputy Foreign Minister Sergei Vershinin, has recommended focusing efforts on Turkish and American forces and other troops present illegally and has defended his expulsion of all Syrian territories, considering them as an "occupation according to international laws and conventions".
The president added that "the Syrian people have the right to resist them by all available means," according to statements collected by the official Syrian news agency, SANA.
The meeting, which took place in Damascus, "focused on the current situation 'on the ground' in Syria in the light of growing tensions in the northeast of the country," as reported by the Ministry of Foreign Affairs Russian in a note collected by the official Russian news agency, RIA Novosti.
"The delegation," said the statement, collected by RIA Novosti, "stressed the need to take measures to reduce the tension in the situation and ensure security in these areas."