Afghanistan will delay the publication of the preliminary results of the presidential elections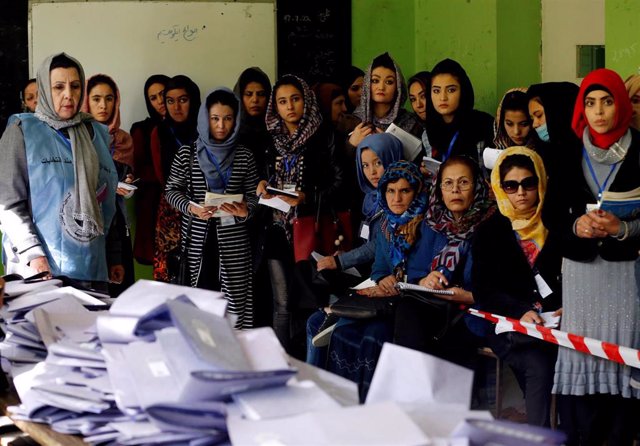 Observers in the parliamentary elections in Afghanistan – REUTERS / MOHAMMAD ISMAIL – Archive
KABUL, Oct. 17 (Reuters / EP) –
The Independent Electoral Commission of Afghanistan will delay the publication of the preliminary results of the presidential elections held in September exceeding the deadline for Saturday, two officials in the body have told Reuters.
The two heads of the Independent Electoral Commission have indicated that the delay in the publication of the preliminary results will probably be more than a week, a delay that will surely provoke criticism from the political leaders and the candidates participating in the elections.
The presidential elections were marked by low participation and accusations of fraud on an election day in which there were several attacks with fatalities. Those responsible for the electoral body have indicated that hundreds of thousands of voters still have to be incorporated into electronic databases for total vote counting.
"The incorporation of data into the main database of the Commission has not yet been completed," explained the spokesperson for the Independent Electoral Commission, Abdul Aziz Ibrahimi. "Transparency is important: We don't want to sacrifice transparency for speed. Data entry is taking longer than expected," he said.
Nearly 1.8 million voters have been incorporated into the database of the Independent Electoral Commission. This figure is especially high considering that about 2.6 million Afghans voted in the elections, representing 25 percent of the voters.
"Due to the low rate of data entry, the result will be announced with a delay of a week or more," said the second head of the electoral body consulted by Reuters, who has asked that his identity remain anonymous because he does not You are authorized to speak with the media about delays in the counting process.
It is unknown why the database has not been updated during the preparations for the presidential elections. Violence related to the election date ended the lives of 95 civilians and injured another 370.
Two of the presidential candidates, the current president, Ashraf Ghani, and the prime minister, Abdulá Abdulá, have proclaimed themselves winners of the presidential elections even before the recount was made and have warned that they will not accept a defeat at the polls.