Afghan Special Forces kill 18 militiamen in operations in five provinces of Afghanistan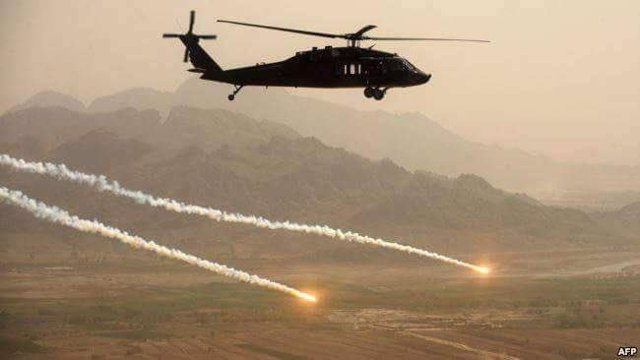 A helicopter in an operation of the Afghan Armed Forces – AFGANO MINISTRY OF DEFENSE – Archive
MADRID, Feb. 14 (EUROPE PRESS) –
Afghan Special Forces have killed 18 terrorist militiamen in several operations carried out in five provinces of Afghanistan in recent hours, local news agency Jaama reported Friday.
In a statement, the Special Operations Corps has said that seven terrorists have been killed in an air raid in the Nahr e Saraj district, in Helmand province, in southern Afghanistan. In a joint operation, Afghan security forces and the Army have killed four militiamen and injured seven other militiamen in the Chahar Bolak district in Balj province.
On the other hand, four other militiamen have died as a result of several air attacks launched in the district of Posht e Rod, in the province of Fará, in western Afghanistan.
In another operation, security forces have killed two militiamen and injured four others in the Alingar district in Laghman province. In another deployment, security forces have killed a militiaman in the Shahwali Kot district in Kandahar.