Actress accuses director Luc Besson of rape
A 27-year-old woman claims Besson, 59, drugged her before sexually assaulting her, news agencies have reported.
According to Europe 1 radio, which broke the story, Besson's accuser said she had "drunk a cup of tea, then felt unwell and lost consciousness".
When she came round she remembered being sexually assaulted, the station quoted her as saying.
It is alleged to have happened at the Bristol hotel in the French capital.
The complainant said she had been in a relationship with Besson for about two years, and had allegedly felt pressured into being intimate with him for professional reasons.
Besson's lawyer, Thierry Marembert, said the director categorically denied the claims, describing them as "fantasist accusations".
The complainant was someone "towards whom he has never behaved inappropriately", Mr Marembert added.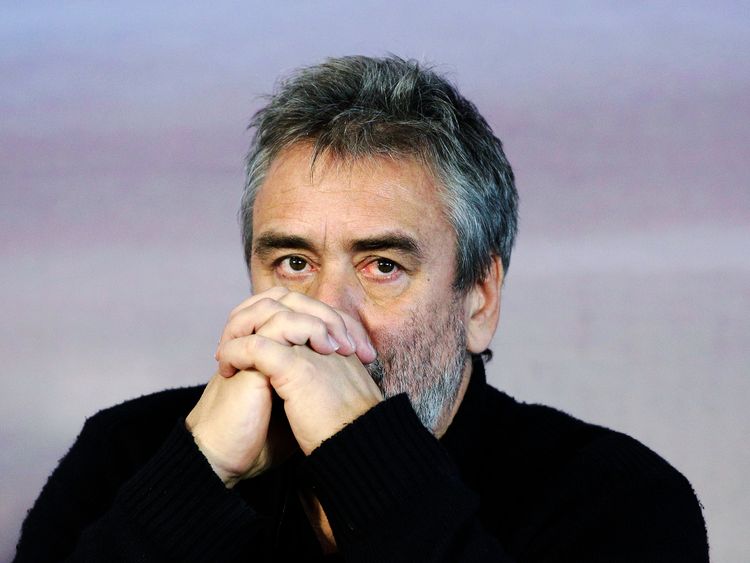 Besson is said to be out of the country, and has not been questioned by police, who have opened an investigation.
The filmmaker has been married four times, including to US actress Milla Jovovich.
In France's equivalent of the Oscars – the Cesars – he has had 12 nominations.
His only Cesar award to date – best director – is for the 1997 sci-fi blockbuster The Fifth Element, starring Bruce Willis, Gary Oldman and Jovovich.
He was the best-paid French director last year, earning €4.44m (£3.87m).
News of the allegation against him emerged shortly before the Cannes film festival's closing ceremony.
At the ceremony, Italian actress Asia Argento accused disgraced Hollywood producer Harvey Weinstein of raping her at the festival in 1997 when she was 21.
"This festival was his hunting ground," she said.
A lawyer representing Weinstein said Argento's claims were completely false.
Weinstein has denied all allegations of non-consensual sex.