Absolute record of participation in local elections in Hong Kong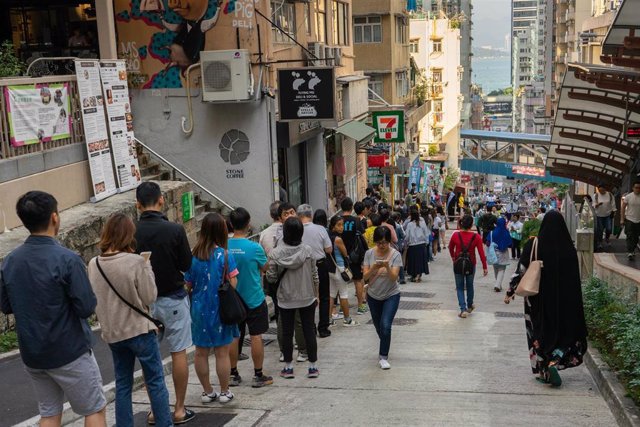 Local elections in Hong Kong – Alda Tsang / SOPA Images via ZUMA / DPA
MADRID, Nov. 24 (EUROPE PRESS) –
The local Hong Kong elections held on Sunday have registered the highest participation rate – more than 60 percent – in the history of the territory since its return to China in 1997, in an expression of the importance of these elections as popular representation after the extraordinary demonstrations of the last months against the authorities and the Government of Beijing.
By 3.30 pm, participation had far exceeded 47 percent of local elections in 2015. At that time 1.36 million people had voted. By 11.30 this Sunday, the number was already at 2.5 million, above the 2.2 million elections to the Legislative Council – the main government body – of 2016.
The elections are happening without violence but several voters have denounced that they were being recorded by unidentified people at the exit of the schools, according to the 'South China Morning Post'.
"This is the last opportunity to express ourselves," says a 26-year-old bank employee, on condition of anonymity, after depositing his ballot. "In the last elections there were only favorable candidates for Beijing. Now I find a democratic candidate in my district. Something has changed," he says.
All experts agree that these elections will be decided in the rural suburbs of the territory, such as the town of Yuen Long, near the Chinese border. The one that has been an unbreakable bastion of the oficialismo has been shaken by the impact of the disturbances until such point that it could be witness of a turnaround in the local power.
The peace that is breathed this Sunday contrasts with weeks of protests that detonated in the wake of a suspended extradition law of suspects to China, in which the participants in the marches consider a violation of the judicial integrity of the territory, and that led them in March to go out for the first time to the streets, and intensify its position this summer, with a second wave of demonstrations already faced face to face with the Police.
The elections, where 452 councilors will be elected, have brought together the opposition in a united front that, for the first time, intends to dispute the favorable candidates for Beijing until the last seat. They are coordinating all their candidates to prevent fragmentation of vote.