About 60 people die in fighting between the Syrian Army and rebel and jihadist groups in Idlib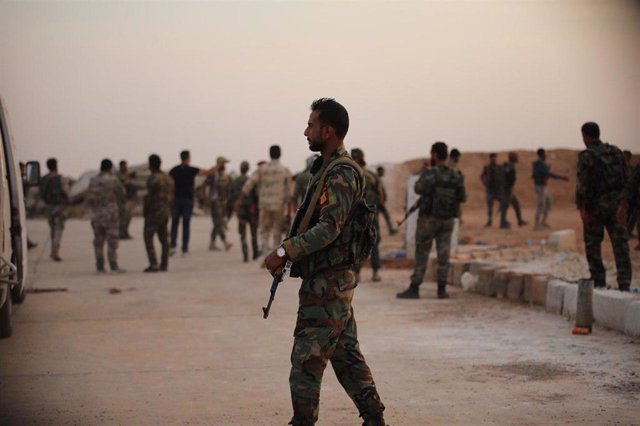 Syrian soldiers at the base of Al Tabqa – – / SANA / dpa – Archive
MADRID, Jan. 16 (EUROPE PRESS) –
Around 60 people have died this Thursday because of fighting between the Army and rebel and jihadist groups in the Syrian province of Idlib (northwest), as reported by the Syrian Observatory for Human Rights.
The agency, based in London and informants in the Arab country, has said that the dead are 30 military and allied militia members and 27 rebels and jihadists.
The clashes have taken place despite the fact that last week the director of the Russian Center for Reconciliation in Syria, Yuri Borenkov, confirmed the entry into force of a ceasefire in the Idlib region as of January 10.
In fact, Turkish President Recep Tayyip Erdogan said on Tuesday that Turkey is determined to curb attempts by the Bashar al Assad government to violate the ceasefire in Idlib, the last province controlled by the rebels.
"We are determined to curb the regime's attempts to violate the ceasefire, ourselves if necessary," he said, to stress in a row that "it is no joke." "Everyone should see that Turkey definitely does what it says," he settled.
Idlib province is in the hands of several armed groups, the most important of which is the jihadist group Hayat Tahrir al Sham (HTS). The Syrian Government has argued that the offensive is part of its fight against terrorism in the country.