Abe says relations between Japan and China will not improve without stability in the South China Sea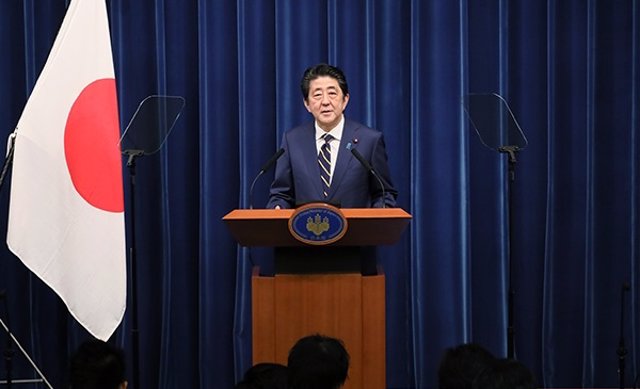 The Prime Minister of Japan, Shinzo Abe, in an appearance before the press – GOVERNMENT OF JAPAN – Archive
CHENGU (CHINA), Dec. 25 (Reuters / EP) –
Japan's Prime Minister Shinzo Abe said on Wednesday to his Chinese counterpart, Li Keqiang, that there would be no real improvement in bilateral relations without stability in the South China Sea, as reported by the Japanese Foreign Ministry.
Abe and Li held a bilateral meeting on Wednesday in the Chinese city of Chengdu, on the sidelines of a tripartite summit with South Korea.
The Japanese Prime Minister has urged Li to quickly remove import restrictions on Japanese food products, according to the Ministry in a statement after the meeting.
Abe has also asked the president of South Korea, Moon Jae In, to take steps to resolve his bitter dispute. Relations between South Korea and Japan tightened after the South Korean Supreme Court ordered in 2018 Japanese companies to compensate the citizens of Seoul who did forced labor between 1910 and 1945.
Japan asserts that the problem was resolved under the 1965 treaty and that the Court's ruling violated international law. "South Korea should take responsibility and take steps to solve the problem," Abe stressed.
Moon and Abe have agreed to meet more frequently despite the differences, South Korean President spokeswoman Ko Min Jung said, adding that they both wanted to resolve the differences through dialogue.