A terrorist killed after injuring an Israeli policeman in an attack in Jerusalem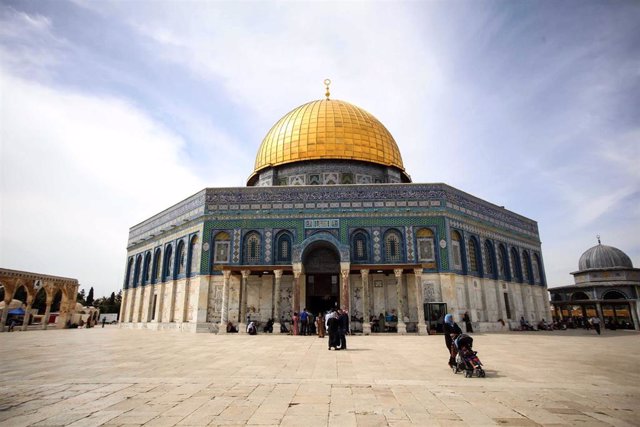 Mosque of the Dome of the Rock, in the Esplanade of the Mosques in Jerusalem – Abedalrahman Hassan – Archive
MADRID, Feb. 6 (EUROPE PRESS) –
Israeli security forces have killed an alleged terrorist who left an Israeli police officer lightly wounded in an attack in the Old City of Jerusalem on Thursday morning, the newspaper The Jerusalem Post reported.
The Israeli Police has confirmed that the author of the attack has been shot down and that the Border Police officer has been slightly injured. The events have happened near the Esplanade of the Mosques, in the Old City of Jerusalem.
At first, the police have said that the officer has suffered minor wounds from a knife but has subsequently indicated that he has been hit by a shot in the arm and that he has been taken to a hospital.
Police have reported that the perpetrator of the attack is an Arab from northern Israel who has fired a nine-millimeter caliber pistol at several Israeli military, reaching one of them in his hand. The military has opened fire on the attacker and killed him.
The injured officer has been taken to Shaare Zadek hospital with gunshot wounds in one hand. "When we have arrived at the place we have seen the injured person walking, with a wound in his hand. We have treated him for his injuries and he has been transferred to the hospital," explained the emergency service Magem David Adom.