A Taliban spokesman says the peace agreement is ready and waiting for the US to sign it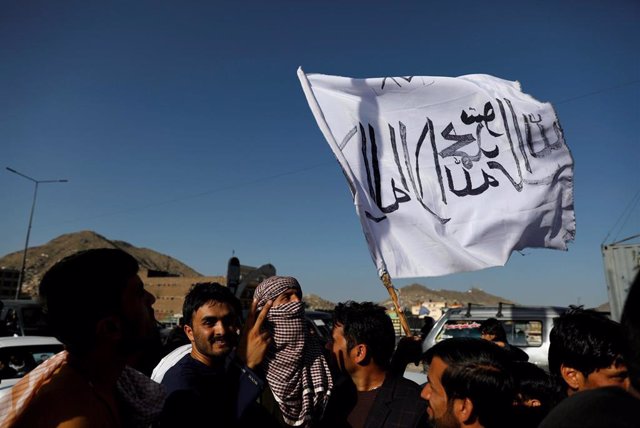 Flag of the Taliban – REUTERS / MOHAMMAD ISMAIL – Archive
MADRID, Nov. 5 (EUROPE PRESS) –
Taliban spokesman in Qatar Suhail Shaheen said Monday that the peace agreement is complete and is waiting to be signed by the United States.
During an interview with the Iranian Mehr news agency, Shaheen has criticized Washington's withdrawal from the peace talks and highlighted the insurgents' willingness to return to the negotiating table while the US special envoy, Zalmay Jalilzad, has traveled to Several countries to address the issue.
Thus, he has confirmed that the conversations previously held with the Americans came to fruition and that a full agreement had been reached.
The spokesman has said that the pact includes the withdrawal of foreign troops from Afghan soil, a ban on using the territory of Afghanistan against the United States and its allies and the ceasefire in the country.
On the other hand, Shaheen has expressed disappointment at Washington's withdrawal from the talks despite having sent a strong delegation to the negotiations.
"The affair of Afghanistan has no military solution and can be resolved through dialogue. The Taliban have emphasized this position in numerous conferences," he added.
However, he has taken the opportunity to remember that if the United States does not want peace, they are determined to resume the fight against foreign forces as they have done in the past.