A student who suffered a fall during the demonstrations in Hong Kong dies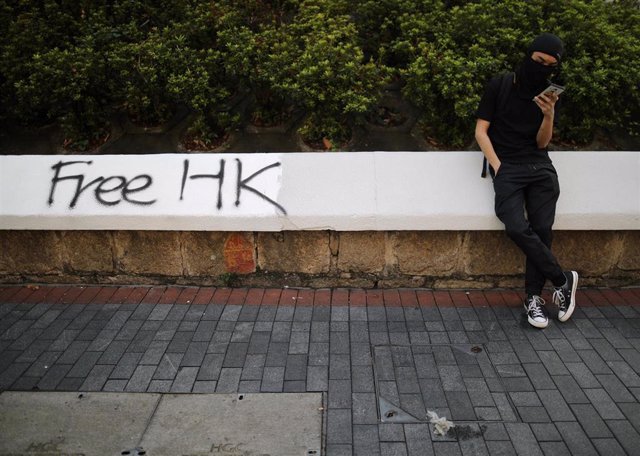 Protester in Hong Kong – REUTERS / AMMAR AWAD
MADRID, Nov. 8 (EUROPE PRESS) –
A young university student who suffered a brain injury after suffering a fall during protests in Hong Kong has died this Friday, as reported by the newspaper 'South China Morning Post'.
Chow Tsz Lok, a 22-year-old student at the University of Science and Technology in Hong Kong, fell from the third to the second floor of a parking lot in the city of Tseung Kwan O, while police dispersed the protesters with tear gas.
Lok has been in a coma since Monday at Queen Elizabeth Hospital. The student has undergone two operations, but sources cited by the newspaper have claimed that they have not helped reduce the damage.
The young man's condition worsened this Thursday night before suffering a cardiac arrest. The hospital has confirmed Lok's death at 8.09 (local time).
The president of the University of Science and Technology of Hong Kong, Wei Shyy, said Wednesday that he would condemn the police violence if it was discovered that the guidelines were violated during the confrontation with the protesters the night in which Lok was injured.
Protests in Hong Kong broke out last June against a controversial bill of extradition to mainland China. Lam eventually withdrew the bill, but protests have continued with greater demands, including universal suffrage.