A stampede causes several deaths at the funeral by Iranian General Soleimani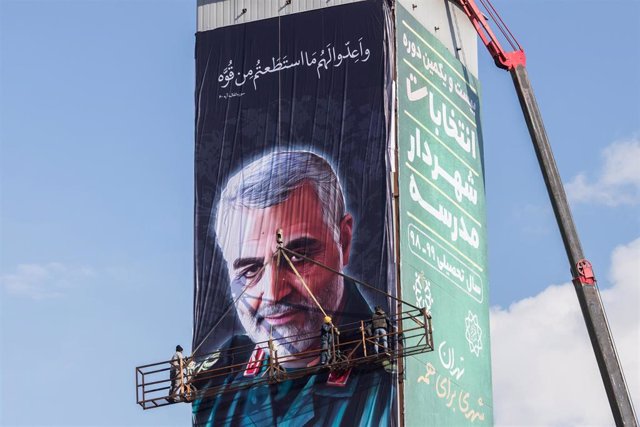 Poster with the image of Qasem Soleimani – Arash Khamooshi
MADRID, Jan. 7 (EUROPE PRESS) –
Several people have died as a result of a stampede during the massive funeral held on Tuesday in tribute to Iranian General Qasem Soleimani, killed last week by a US military operation in the capital of Iraq, according to Iranian state media.
The head of Iran's emergency services has confirmed a stampede with several victims at the funeral held in Kerman, although initially he has not offered any specific figures, according to Tasnim and state-run Press TV.
After several days of mobilization in different parts of the country, the coffin with the moral remains of Soleimaini, former head of the Force to the Quds of the Revolutionary Guard, arrived on Tuesday at his hometown, where the citizenship was again called to show Your support of the regime.
According to Press TV, several million people have responded to the call – citra impossible to verify – and during the rally slogans proclaiming "death to the United States" have been chanted. Attendees have also exhibited images of Soleimaini, whom they consider a national hero.
Iran's supreme leader, Ayatollah Ali Khamenei, has claimed "revenge" against the United States after the attack, which has exacerbated the escalation of tensions in the Middle East. The American president, Donald Trump, has alleged that with the death of the general other attacks have been avoided.