A South Korean chip manufacturing company quarantines 800 employees for the coronavirus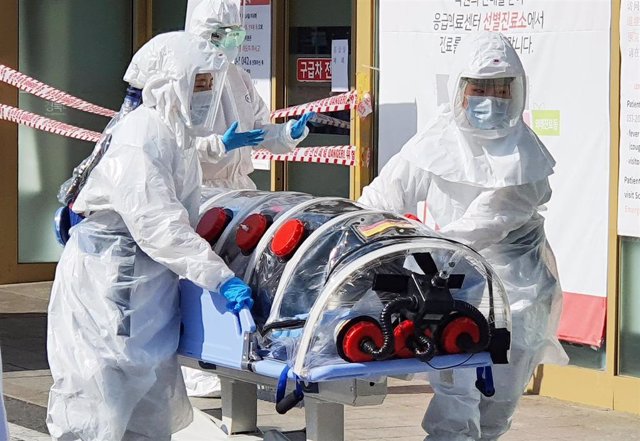 Coronavirus in Daegu, South Korea. – – / YNA / dpa
Cases in South Korea soar up to 82
MADRID, Feb. 20 (EUROPE PRESS) –
A South Korean memory chip manufacturing company has reported Thursday that it has quarantined 800 of its employees as a precaution to prevent the spread of the new coronavirus, after detecting that one of them was in contact with an affected patient in the city of Daegu.
Specifically, the company, SK hynix Inc., has explained that the 800 quarantined workers are part of one of its Icheon training centers, about 70 kilometers south of Seoul. Precisely, one of the people who were in the recruitment center was the one who was in contact with a patient.
The company's training center has been closed on Wednesday and, in addition, 280 employees in training have been sent home. In addition, another of them has shown symptoms of pneumonia, so he has been transferred to a health center because the center's infirmary also remains closed, as reported by the South Korean news agency Yonhap.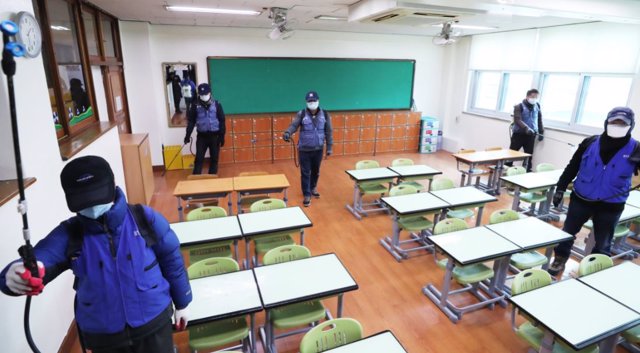 Health services disinfect classrooms in South Korea – dpa
In South Korea, confirmed cases of coronavirus have skyrocketed to 82 after 31 new cases have been reported Thursday. Most new cases focus on Daegu. In addition, most cases do not have clear connections with visits to China.
In this context, the South Korean Vice Minister of Health and Social Welfare, Kim Kang Lip, has indicated that "to this degree, the Government has determined that the coronavirus is spreading locally with limited scope." He also added that the Government has adjusted the work related to quarantine and prevention to address the local transmission of the coronavirus.
On the other hand, health authorities will send an additional 24 doctors to Daegu and increase the number of virus detection centers to 22. Kim said the authorities still maintain the alert level in "yellow", the third highest.