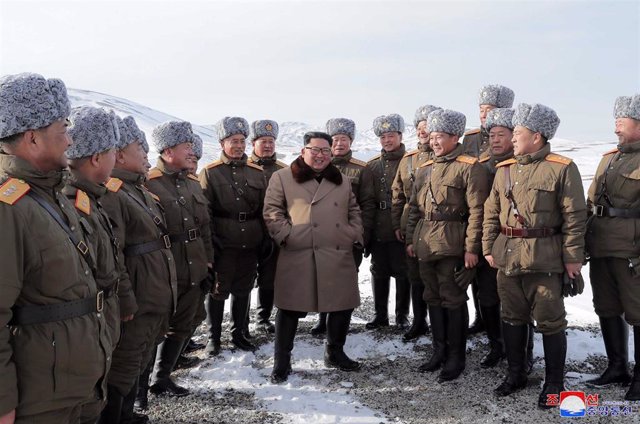 Kim Jong Un surrounded by soldiers on his visit to Mount Paektu – – / KCNA / dpa
SEOUL, Dec. 9 (Reuters / EP) –
The North Korean leader, Kim Jong Un, could change his opinion regarding the US president, Donald Trump, if he continues to make comments "inadequate and dangerous," a prominent senior official of the Asian country warned on Monday, crossing out the US president of " old and impatient man. "
Kim Yong Chol, a senior North Korean official who was instrumental in organizing the failed second summit between Trump and Kim, has denounced that the United States has ignored the deadline given until the end of the year to Washington to relax its position in the blocked talks for the denuclearization of the peninsula.
"We have nothing more to lose," he said in a statement collected by the state news agency, KCNA.
Trump said Sunday that Kim risks losing "everything" if he regains his hostility and insisted that his country must abandon its nuclear program, after Pyongyang announced that he had conducted a "successful trial of enormous importance."
Kim Jong Un, "is too smart and has too much to lose, all in reality, if he continues to act with such hostility," said the US president on Twitter.
Tension has been increasing in recent days between Washington and Pyongyang, with crossings of statements by both sides. In addition, this Saturday, the North Korean ambassador to the UN, Kim Song, reported that his country will no longer discuss with the United States the possibility of suspending its nuclear program and that any additional conversation in this regard is unnecessary.
"The constant and substantial dialogue pursued by the United States was no more than a trick to gain time with a view to its domestic political calendar," said the North Korean representative.