A person has died in a traffic accident caused by the ashes of the Taal volcano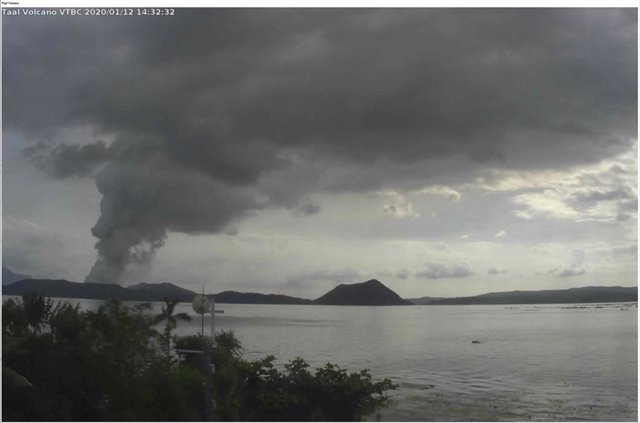 Taal volcano erupting in the Philippines – PHIVOLCS
MANILA, Jan. 13 (DPA / EP) –
At least one man has died and three other people have been injured Monday in a traffic accident in the northern Philippines due to poor visibility caused by smoke and ash from the Taal volcano.
Police have confirmed that the victims of the accident, which occurred in the city of Calamaba, collided with a pole when the truck they were traveling lost control when taking a curve "due to zero visibility" they had when they had
"the windshield covered with ashes".
The Taal volcano in the nearby province of Batangas, 66 kilometers south of Manila, has been erupting since Sunday when it began to throw smoke and ash, even reaching the possibility of a "volcanic tsunami," according With the Philippine authorities.
At least 45,000 inhabitants of the surrounding areas have been forced to leave their homes and it is estimated that some 200,000 more could be evacuated, taking into account that the volcano has begun on Monday to expel small lava eruptions.
The volcano is the second busiest in the Philippines and a popular tourist destination by the lake that houses its crater. The Taal has erupted 33 times since 1572, the last one in October 1977. The deadliest of all occurred in 1911, in which more than 1,300 people lost.