A Palestinian teenager killed and five wounded by Israeli Army shots on the Gaza fence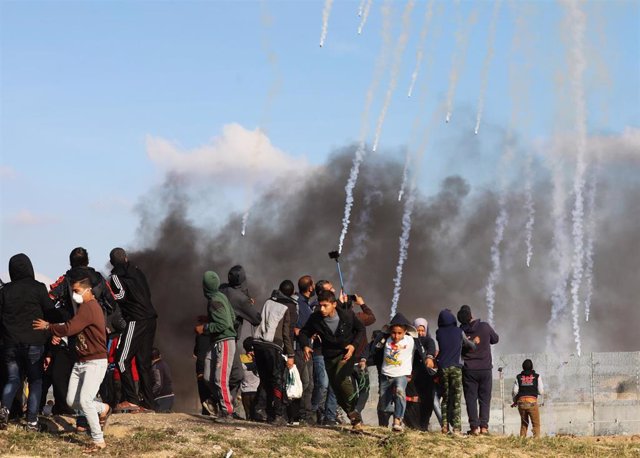 Demonstration in the Gaza Strip in the framework of the 'Great March of Return' – Mahmoud Nasser / APA Images via ZU / DPA – Archive
JERUSALEM, Nov. 29 (EUROPE PRESS) –
A Palestinian teenager has died and five others have been injured on Friday by Israeli police shooting near the border fence with the Gaza Strip, as reported by the medical authorities of the Palestinian enclave, under the control of the Hamas Islamist movement.
The young man has been identified as Fahd Mohamed al Astal, 16, who was bled to death after being hit by a bullet in the abdomen during a protest in Jan Yunis, in the southern part of the Strip.
According to the witnesses of the Palestinian agency Maan, several young people approached in a group to the area, considered forbidden to pass by Israeli forces, to throw stones at the other side.
According to the same sources, the young people intended to participate in a 'March of Return', the succession of protests undertaken by the Gazaci population since March 2018 to demand the return of the Palestinian diaspora.