A man arrested for driving a truck with 15 people inside in the southern United Kingdom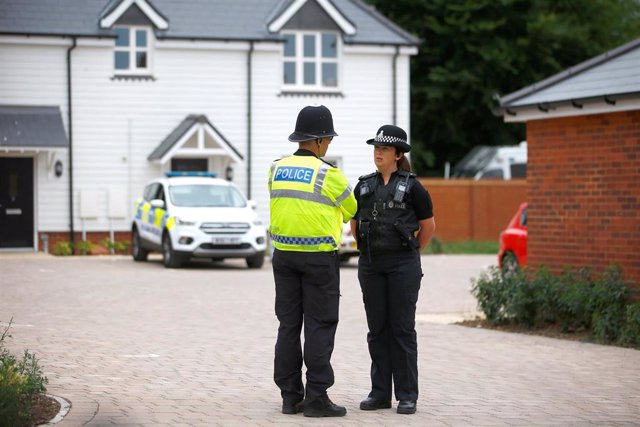 British police – REUTERS / HENRY NICHOLLS – Archive
MADRID, Nov. 7 (EUROPE PRESS) –
A man has been arrested on Wednesday night for driving a truck with fifteen people inside near the town of Chippenham, in the British county of Wiltshire, in the south of the country.
The suspect, who was about five years old and whose identity has not been revealed, has been arrested for allegedly collaborating with the trafficking of people to the United Kingdom. The fifteen people have been found alive in the truck, which had stopped on one of the main roads in the area.
Emergency teams received a call after the Wiltshire Police were alerted to "suspicious activity" about 8:30 p.m. (local time), according to the British television network BBC.
An agent has indicated that "the Police have come to the scene and found fifteen people inside the vehicle." "At this time we can say that we believe that all of them are over 16 years old," he said.
"The relevant medical examinations have begun to be carried out," explained the policeman, who said that 14 of them are in custody while one of them has been transferred to a hospital to receive a more thorough examination.
The incident occurred just one week after eight people were arrested after the discovery of 39 migrants killed in a refrigerated truck in Grays, Essex.
The 38 adults and a teenager found in a Grays industrial park (about 32 kilometers east of central London) were mostly rice gatherers in their Vietnamese province of Nghe An, which became the center of human trafficking in the country since two years ago was the scene of one of the greatest environmental disasters in the country's history, the one caused by the Taiwanese metallurgist Formosa Plastics with a spill that polluted the waters of the coast and ended fishing.